10 Questions | Damian D. Price
Farmacia Canadese Autorizzata. VENDITA Vera: -10,20,trenta%. Ottieni E Risparmia Denaro. Ogni Individuo Vuole Ordinare A Basso Costo Dalla Farmacia Locale Di Torino Sotto [URRLL] Senza Riserve! E Ottieni Le Offerte Ideali Per kamagra. Mia Sorella Ha Acquistato Lì Farmaci Generici E Produttori Su Internet Senza Prescrizione Medica.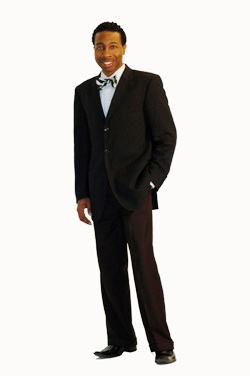 Damian Price is a well-known musician and composer in Houston, TX and has worked with GMWA, Houston Mass Choir and Chester D.T. Bladwin and the Texas Mass Choir to name a few. We checked in with him recently and asked him 10 Questions. 
 Where were you born? Houston, TX
What are your favorite songs (of any genre)? OLD Edwin Hawkins Music and Arts Seminar, Jesus I Love You.  It has been a song of comfort for me in the last months. 
Vanilla or Chocolate? Chocolate
Do you like sports? If so, who is your favorite team? Football.  Greenbay!
What is your favorite color?  Black
If you could get away for a month where would you go on vacation?  Cancun, Mexico
Are you a good cook? If so, what's your favorite dish? Yes, I am a great cook.  My favorite dish to cook for myself is fried chicken.  What I am asked to cook most for others is peach cobbler.
If you were not doing music what job could you see yourself doing? I would love to work for the FBI.  Something like a Criminal Minds. 
Do you like to shop? If so, where is your favorite place to shop? I love to shop.  My favorite store in Houston is Express Men and when in NY is H & M!
What are your "words to live by?"  Ignorance will always have a voice, will you always lend it an ear?  And, Every action doesn't deserve a response. 
Check out one of his songs below:
[audio:http://myhoustongospel.com/wp-content/uploads/2011/05/03_God_Meant_it_for_My_Good.mp3|titles=God Meant it for My Good-Damian Price & Praise/Houston Mass]
Go to  http://www.damianprice.com for more information about Damian Price.