Pastor Kim Burrell to host a 'Night of Love' on Valentines Day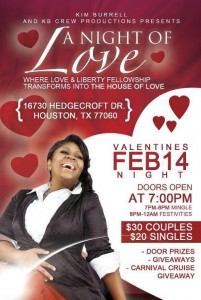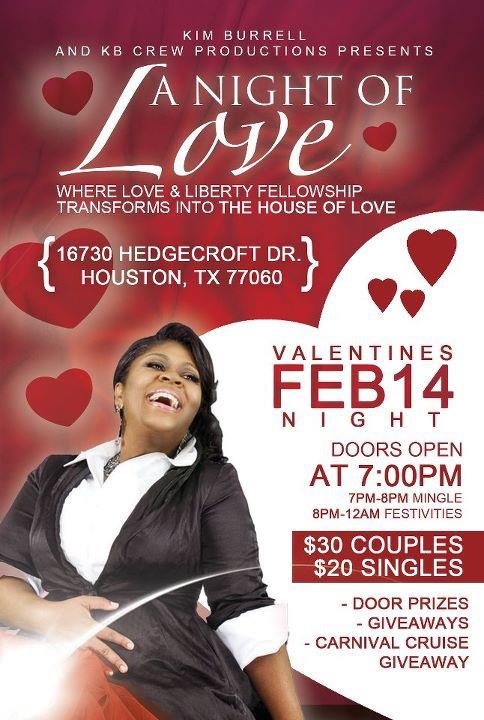 Pastor Kim Burrell and the Love & Liberty Fellowship Church presents "A Night of Love", Feb. 14, 2012.
Doors open at 7pm, and festivities begin 8pm. There will be door prizes, a special musical guest and a Carnival Cruise giveaway. The church is located at 16730 Hedgecroft Dr, Houston, TX 77060. The cost is $30 for couples and $20 for singles. Tickets can be purchased online at www.kimburrellministries.com.