Houston church's doors reflect the irony of history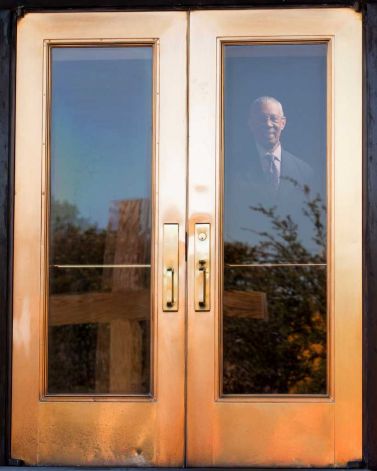 Rev. Bill Lawson at Wheeler Avenue Baptist Church Jan. 4, 2012 in Houston. Rather than desegregate, says the Rev. Bill Lawson, the Loew's State Theater in downtown Houston closed down.
The movie palace, built by Jesse Jones, symbolized everything that African-Americans couldn't have in the 1960s; it was no wonder that civil rights protesters, including Lawson marched outside its heavy bronze doors. Houston's businessmen arranged for the city to desegregate quietly, without riots -but soon after, Loew's State simply closed, and the theater was demolished in 1972.
Lawson found the theater's bronze doors at a salvage yard, and bought them for his church. As the front doors of Wheeler Avenue Baptist Church, for almost 50 years they've been wide open to all.
(Eric Kayne/For the Chronicle) Photo: Eric Kayne / © 2011 Eric Kayne
Read more of the story, click here.