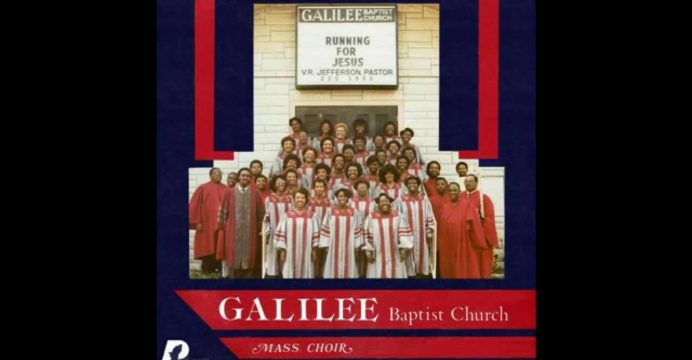 Throwback | Galilee Baptist Church Mass Choir's first recordings of "Jesus Is Mine" & "No Greater Love"
It has been decades since the Galilee Baptist Church Mass Choir has recorded a project (1986), but this choir has two very recognizable songs that were a first to be recorded. One being "No Greater Love," a song that is sang at churches around the world. Another is "Jesus is Mine" featuring John P. Kee. There are a number of other gems on the project "Running For Jesus" that can be re-recorded or sang on Sunday morning. It is one of Kee's first projects where he showed off his writing and composing talents. It is a very enjoyable collection of music.
Check them out and remember Houston gospel history.
Click here to listen to Jesus is Mine.