Gospel legend Kirk Franklin signs Houston's Walls Group to his label
Canadian Pharmacy. Brand Drugs Online Without Prescription. Great Discounts. Canadian Pharmacy Online. Worldwide Shipping. Everyone Can Find Trustworthy From The Pharmacy From Your Own Home Here buy cipro online with free samples Unreservedly. And Get The Best Offers For cipro. Now I Know The Site With True Information About Drugs And The Opportunity Purchases Of Them.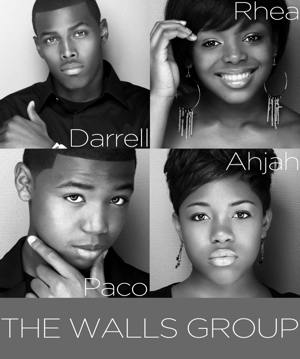 World renowned entertainer Kirk Franklin has announced the signing of The Walls Group to his company, Fo Yo Soul Entertainment. The youthful quartet of siblings, 20 year old Darrell, 16 year old Rhea, 15 year old Paco, and 14 year old Ahjah, are the first artists that Franklin has signed to Fo Yo Soul.
Hailing from Houston, TX, The Walls Group's parents, Roger and Alicia, are both musicians and from them they learned the importance of using their gifts to help encourage and inspire others early on.
Having been perfecting their skills since they were small, they recently collaborated with well respected producer Levi "Too" King and released their self-titled debut album. Later this month, The Walls Group will embark on a national tour, stopping in major cities including Lexington, KY, Indianapolis, IN, and Austin, TX.
Each member of the multi-talented Walls Group contributes their own distinct gifts to create their refreshing and unique sound that has been called "Walls Flavor". This sound caught the attention of Franklin and he was eager to work with them and help the young artists cultivate their special talents.
About signing The Walls Group to Fo Yo Soul, he offers "When I first saw a video of The Walls Group, I knew they were something special. I was truly blown away by their vocal abilities at such young ages. And when I flew down to Houston to meet them, I couldn't believe how down to earth and humble they were.
I truly saw something unique in this group and I'm excited to start this new journey with The Walls." Franklin has begun working with The Walls Group on their sophomore album scheduled for release in 2013.