12/31/2012 6pm – New Years Eve Celebration ft/ Alvaneeta Nelson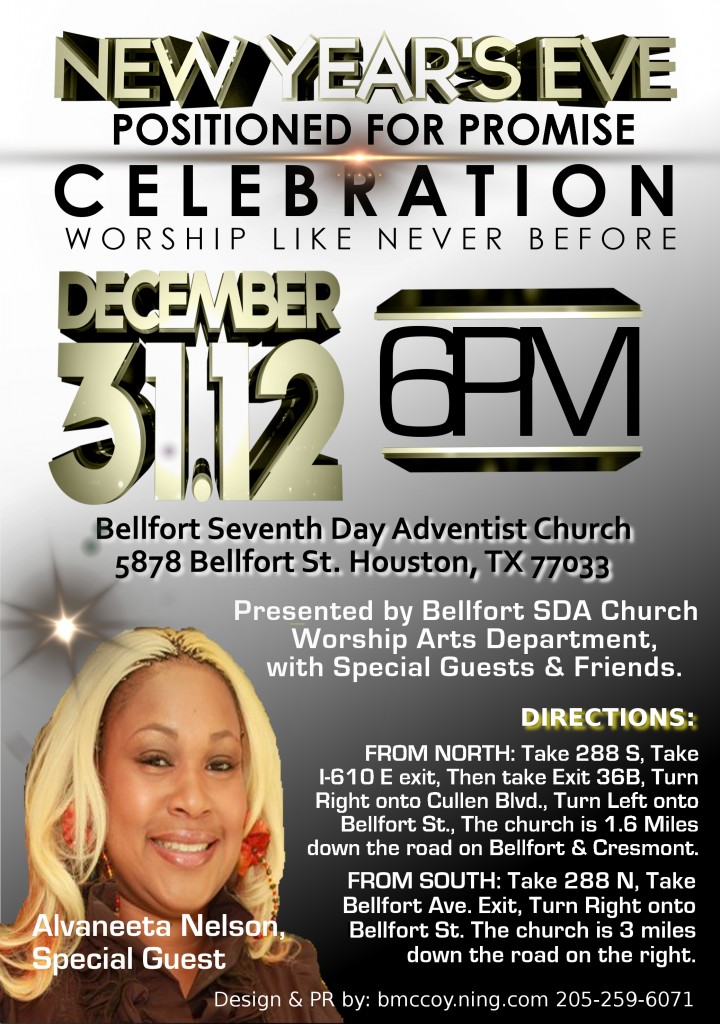 Join Bellfort Seventh Day Adventist Church on December 31, 2012 6pm for their " Positioned for Promise" New Years Eve Celebration with guest artist: Alvaneeta Nelson, featuring the entire Bellfort SDA Church Worship & Arts Department.
YOU DON'T WANT TO MISS THIS AWESOME PRAISE & WORSHIP EXPERIENCE!!
The church is located at 5878 Bellfort Street Houston, Texas 77033. There is no admission charge.
Promotion brought to you by http://MyHoustonGOSPEL.com/ advertise@myhoustongospel.com