10 Questions | Mia Nelson-Tatum reveals new reality show and more
Il a besoin de trouver un médicament gratuit pour traiter rapidement les signes d'une hypertrophie de la prostate dans la pharmacie sans rx énumérés ici ! Avec une remise merveilleuse .. Je l'ai acheté là-bas sans ordonnance. Le médicament contre la dysfonction érectile est un Ajanta Médicaments prescrits produit Voir le site Tadalafil est l'ingrédient actif de ce médicaments ED par opposition au Sildenafil Viagra.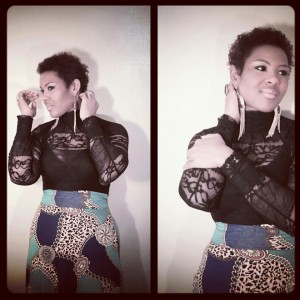 She is one of Houston's well-known last names in gospel music and "the church". She's the daughter of  COGIC legend, Dr. Bettye Ransom-Nelson and an active figure in the church her brother, Rev. Brian Nelson pastors (Jericho City). She has recently stepped out on her own as a fashion designer, showcasing her talent to the world.
Let's find out more about Mia Nelson-Tatum in this week's 10 Questions.
Where were you born? Houston, TX.
What are your favorite songs (from any genre)? Neo-soul and CCM (Contemporary Christian). Love, love, love India Arie, Kari Jobe, Chris Tomlin, and Josiah Martin!
Vanilla or Chocolate? Why?  Both,  Because one gives you something the other one doesn't! Ha
Do you like sports? If so, who is your favorite team?  No, no, no, oh did I say no? Lol Shopping is my sport!
What is your favorite color? Black.
If you could get away for a month where would you go on vacation? Figi, I love water and serene places where I can meditate.
Are you a good cook? If so, what's your favorite dish? Ummm, not as good as my mom, Dr. B!  But I do make a slammin pot of spaghetti!
If you could live in Los Angeles, New York City or Paris, France, which one would you choose? Why? New York. Well the type of business I'm in fits the "Big Apple,"  I'm headed there in two weeks.
Do you like to shop? If so, where is your favorite place to shop? YES! LOL, of course, I'm a designer. Favorite place, hmmmmm. Too many, but I love Neimans!
What are your "words to live by?"  When people show you who they are believe them!
Mia is also set to be a part of a reality show on VH1 this fall with superstar Rihanna. There are more details to come. Stay checked-in to MyHoustonGOSPEL.com for information.
To contact her about fashion events, Facebook her. Click

here

.
Email: heaven540@yahoo.com.