Chad Stevenson & Alvaneeta Nelson to wed, May 11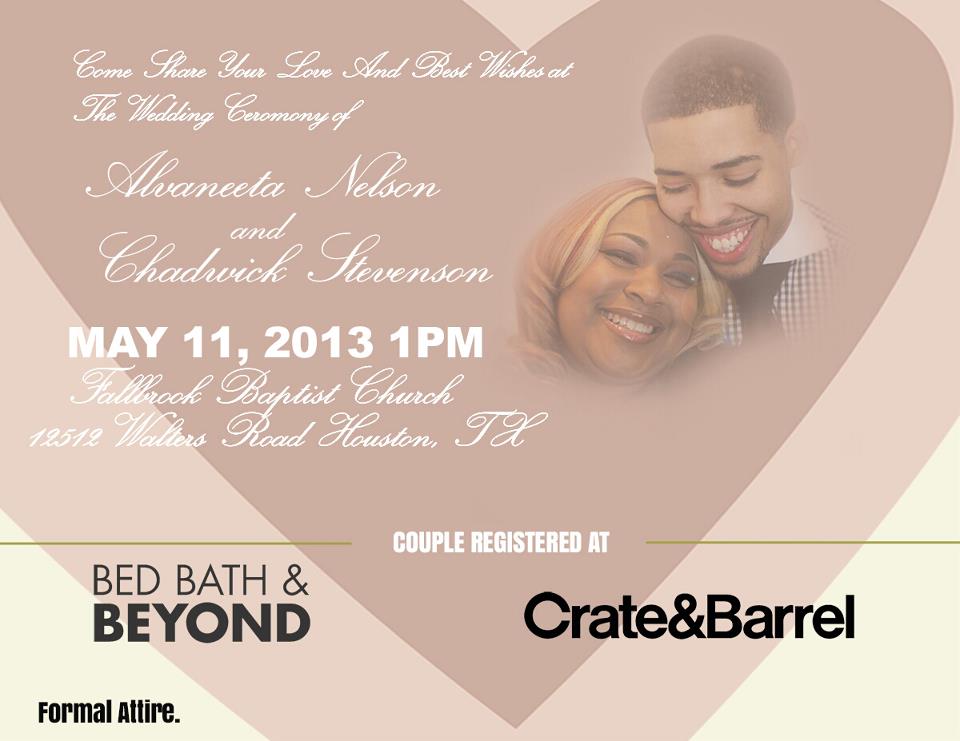 Chad Stevenson and Alvaneeta Nelson are set to be wed, May 11, 2013 at 1pm. The celebration is being held at Fallbrook Church, located at 12512 Walters Road, Houston, TX. Formal attire is suggested. Alvaneeta serves as the Minister of Music of Jericho City COGIC, where Brian R. Nelson is pastor. She is also the daughter of COGIC Bishop A.C. Nelson and the legendary Dr. Bettye Ransom Nelson. Chad Stevenson is an accomplished vocalist and minister of music. He won Best Male Vocalist at Dr. Dorinda Clark Cole's Singers & Musicians Conference. He also released Here I Am and Live, selling thousands of copies independently. 
Houston's Fallbrook Church is a local mega church. A large crowd is expected. This is set to be one of the largest Houston weddings of the past few years.
Watch videos of the couple performing below.