Still Trill Christians releases hot debut project, 'KINGS'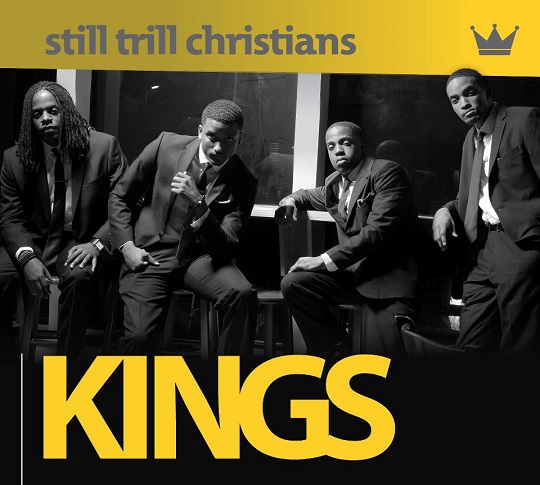 Houston's Still Trill Christians have released their debut album, KINGS. The project features 15 tracks that brandishes great production quality and  high energy songs. It may not be your usual gospel, but their holy hip hop has garnered attention nationally. The group appeared on the highly popular BET television show, 106 & Park and received President Obama's Volunteer Service Award in 2011 for their single, No Sex. That song is featured on KINGS, along with Bingo, one of their fans' favorites. MyHoustonGOSPEL.com first came in contact with them when they were a guest artist at a Houston talent competition. Since then, we have stayed abreast of the group's releases, introducing them to our site's traditional audience.
Some traditional gospel music lovers may have an issue with the edgy sound, but no one can deny the quality of KINGS. This is an awesome project, from beginning to end you will go through numerous "headbangers," but will also get a message and be uplifted with emotionally charged, radio-ready songs like Loyalty. KINGS is a for sure worth the purchase. It is available at Walmart, Best Buy and your favorite online music store.
More Still Trill:
Twitter-> @stilltrillent @stcstilltrill‎
Facebook-> https://www.facebook.com/stcstilltrill‎