James Fortune & FIYA set for live recording – not in Houston
Échantillons Gratuits Pour Toutes Les Commandes. Pour Les Meilleurs Coûts. Pharmacie En Ligne Si Vous N'avez Pas De Prescription Médicale. Remises Spéciales Et Transport Gratuit. Tout Le Monde Veut Obtenir Des Frais Réduits De La Pharmacie Locale De Strasbourg à La Propriété Sous [URRLL] Simplement ! Bien Sûr, Vous Avez Le Droit De Continuer à Bénéficier De L'achat. Modèles Et Médicaments Génériques à Vendre.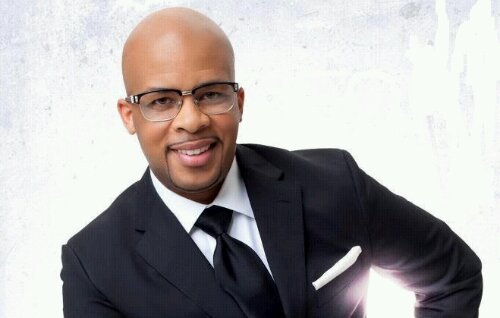 Award-winning Gospel star, songwriter, producer and nationally-syndicated radio host James Fortune continues a busy year in music and ministry with the announcement of his latest plans for his next album, a first-ever live recording in Atlanta, GA. Taking place on Friday September 6th, James Fortune & FIYA will lead a spirited evening of uplifting musical ministry filled with their signature award-winning sound and powerful lyrics, along with special guest performances from Israel Houghton, Isaac Carree, Zacardi Cortez, Tasha Cobbs and more for this unforgettable live recording, at Bishop Dale Bronner's Word of Faith Family Worship Cathedral.
Giving a taste of the exciting music to come, Fortune is also releasing a compilation album on Tuesday July 30th, featuring performances from Carree, Cortez, and a variety of artists from Cheryl Fortune and Todd Galberth to VaShawn Mitchell, Canton Jones and more. On the compilation album James Fortune Presents: Kingdom Music Vol. 1 (Entertainment One Music/FIYA World Entertainment), Fortune has created a stirring 13-track collection, with songs including "The Curse Is Broken" performed by Todd Galberth, a "With You/Revealed Medley (Unplugged)" and "Holy Is Our God (feat. Tye Tribbett)" by James Fortune & FIYA, Isaac Carree on "We Call For You," Zacardi Cortez on "One More Time (feat. John P. Kee)," Cheryl Fortune on "Running To You," among others.
Following the 2012 releases of the #1 album Identity – the Grammy®-nominated album which debuted atop the Gospel, Christian and Independent Albums charts – and first holiday album Grace Gift, the September 6th live recording concert will showcase new music from one of Gospel's most prolific talents, with the album to be released in 2014. Carrying on a busy year since the hit release of Identity, with a high profile of abundant blessings that included headlining the United As One Tour, and the new compilation album release on July 30th, the two-time Grammy nominee, three-time Stellar Award winner and six-time ASCAP award-winning songwriter also continues to inspire listeners and peers nightly in his new role as nationally-syndicated radio show host of The James Fortune Show.
Says Fortune, "I am truly excited to bring fans the compilation album, and perform a live evening of new music to remember together with FIYA and special guest performances from my friends, in praise and worship of God's blessings and the awesome power of faith. Join me and we will make this live recording an unforgettable celebration of music and faith together."
James Fortune Presents: Kingdom Music Vol. 1 (eOne Music/FIYA World Entertainment)
In stores and everywhere: Tuesday, July 30, 2013
Pre-order the compilation album on iTunes now, at: 
James Fortune & FIYA first-ever live album recording: Atlanta, GA
Friday, September 6, 2013 – 7 PM EST
Word of Faith Family Worship Cathedral (Bishop Dale C. Bronner)
To connect with James Fortune and for the latest information, visit: