Kirk Franklin's Gospel Brunch at House of Blues Houston announces 2013 line-up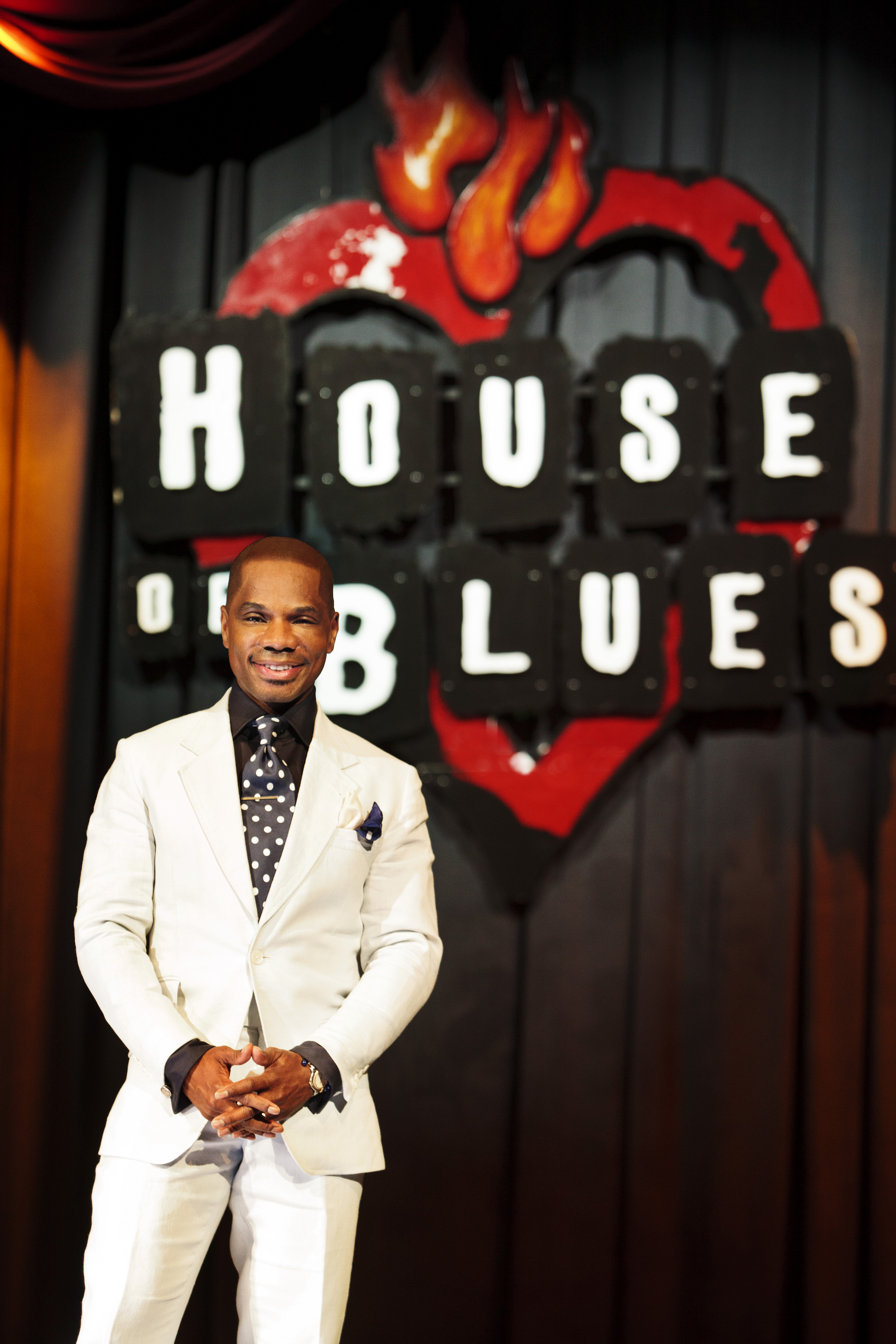 Kirk Franklin Presents Gospel Brunch at House of Blues Houston features a rotating cast of the area's biggest and brightest gospel and R&B talents – hand-selected by Franklin. Audiences will enjoy upcoming performances by:
Sunday, July 7 – Kenneth Mosley & Friends
Sunday, July 21 – Anna Boney-Brown & Friends
Sunday, August 4 – Dana Jackson & Friends
Sunday, August 18 – David Wyatt & Friends
Sunday, September 1 – Gene Moore Jr. & Friends
Sunday, September 15 – Jackie Smith & Youth Development Ministry Mass Choir
The show is held every other Sunday at 11:00 am at House of Blues, Music Hall 1204 Caroline St. Houston, TX 77002. The remaining 2013 dates: July 7 and 21, August 4 and 18, September 15 and 29, October 6 and 20, November 3 and 17 and December 1, 15 and 29.
TICKETS:      $42 (adults),  $35 (seniors) and $19 (kids 3 – 12)
                        Tickets for all performances are on sale now and available at the House of Blues Box Office, Company Store, by calling 888.40.BLUES and online at Ticketmaster.com and HouseofBlues.com.
For groups of 10 or more, call Maggie Cullen at 832.667.7755 or email maggiecullen@livenation.com.  Ask about the $1 donation program for groups and nonprofit organizations!
A portion of ticket sales will be donated to the International House of Blues Foundation, a non-profit organization that provides arts and cultural educational programs and resources for youth in communities across the United States.
For directions, information and a complete schedule of upcoming House of Blues Houston events, visit us online at www.HouseofBlues.com/Houston. Connect with us on www.facebook.com/HOBHouston and www.twitter.com/HOBHouston.