New Music | Connection | The Medley
Kaufen Sie Günstige Generika. Aktivieren Sie Stehen Kaufen. Die Günstigsten Medikamente Im Internet. Sie Kann In Der Drogerie Von Ihrem Wohnsitz Unter [URRLL] Zuverlässig Gefunden Werden. Ja, Sie Haben Recht, Weiterhin Eine Belohnung Aus Dem Kauf Zu Erhalten. Jetzt Ist Klar, Was Mir Mein Bruder Erklären Wollte, Unten Stehen Medikamente Mit Tollen Versorgungsverhältnissen.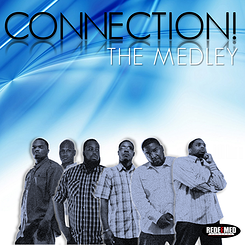 Houston band Connection has released a new single from their live recording. The Medley features a nice groove and strong lead vocals. It's complimented with tight backing vocals from the group. The project is available on iTunes, CDBaby and Amazon.com.
Connect with them on Facebook: https://www.facebook.com/connectionmusic
Twitter: @connection2k
Check it out and let us know what you think.