10/5/2013 6pm | One Good Man stage play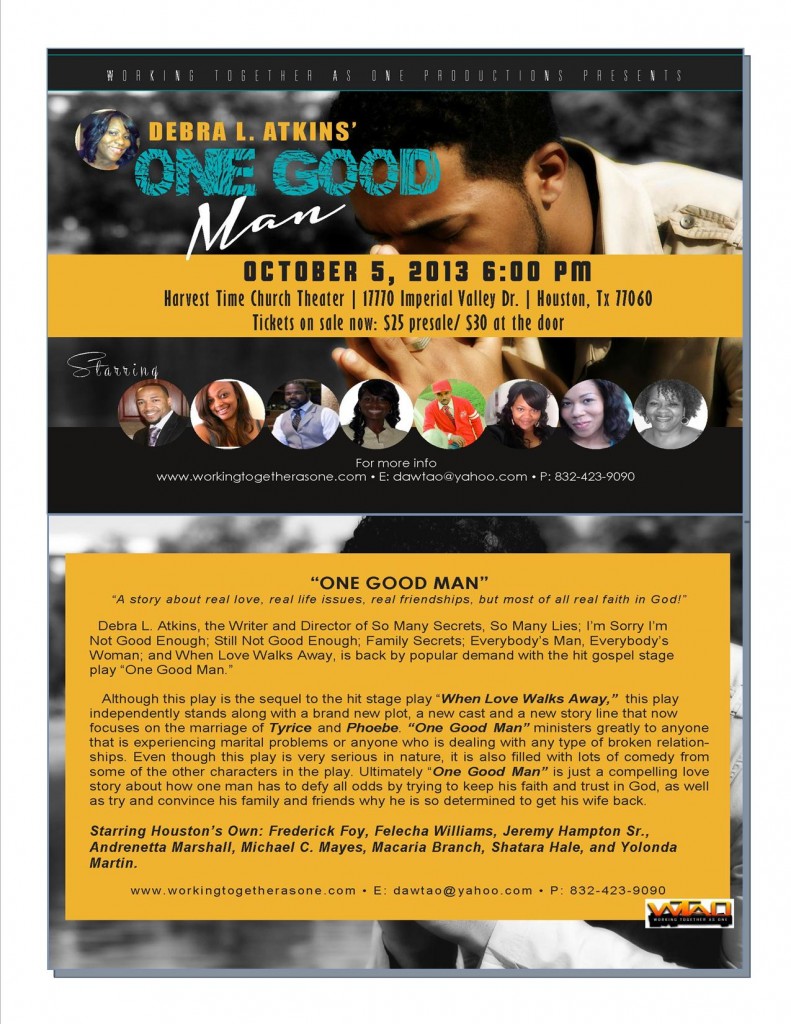 Inspirational hit stage play "One Good Man" is coming to the north side. It will be held at Harvest Time Church Theater on Saturday, October 5th at 6pm for one show only! Tickets are $25 Pre-sale and $30 at the door. Starring Houston's Own: Frederick Foy, Felecha Williams, Jeremy Hampton Sr., Andrenetta Marshall, Michael C. Mayes, Macaria Branch, Shatara Hale and Yolonda Martin. Sponsorship opportunities are also available. For more information please call 832-423-9090.
Click here for tickets today.