Houston's Gene Moore Jr. signs to 'Motown Gospel'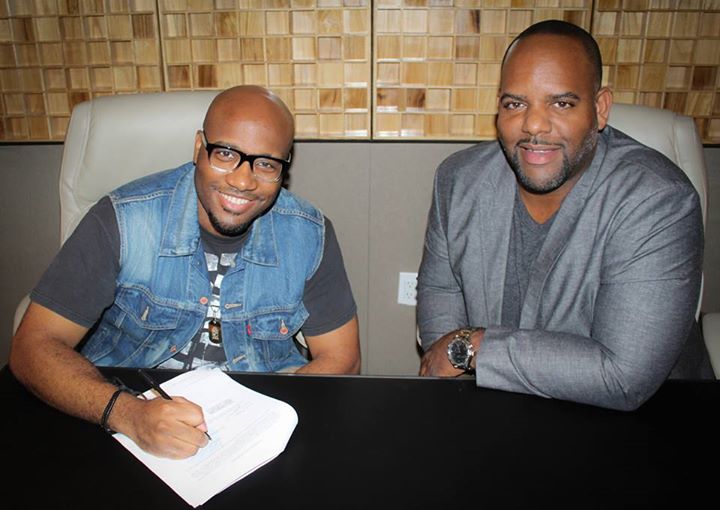 Motown Gospel continues to build their roster with the signing of Gene Moore.  A Houston, TX native Gene has been grounded in ministry from his early years, being raised in a family where both parents are pastors.  At the age of 15 Moore began honing his musical talents singing in the Southeast Inspirational Choir.   Even though he loved to sing, He felt his calling was to work in the field of media.  Gene began interning at local radio stations while in high school and college.  Once he graduated he took a job as an announcer for KWWJ Gospel 1360 and then as an announcer for a Contemporary Christian station 89.3 KSBJ FM.
Life began to shift for Gene, and his desired path to media was altered when he was approached by Kim Burrell who heard Gene sing at an event.  She asked Gene to join her to sing background and at the age of 21 his career started moving in a new direction.  By the age of 26 Moore began working in ministry as a youth pastor and praise and worship leader.  There is a calling on Moore's life; ironically it falls in line to the day with the calling his father received years earlier.  On May 22, 1967 Gene's father announced his call to ministry, and on the same day in 2013 Gene received a call from the VP of A&R of Motown Gospel, Aaron Lindsey. Lindsey has worked with Gene over the years and says, "Gene Moore is one of the most gifted and anointed singers I have ever heard. From the first time I brought him to my studio to sing background vocals I said, 'The world needs you to do a solo record'.  At the time Aaron did not know he would be instrumental in helping Moore achieve his first recording contract.  
Moore has worked with some remarkable artists in Gospel Music, singing background for some of Gospel's biggest names, including Dorinda Clark-Cole, Fred Hammond, Kurt Carr, and Kirk Franklin.  He has been featured on numerous albums from James Fortune's "Transformation" to Kurt Carr's "Just the Beginning, and his label mate Myron Butler has Moore featured on his upcoming album.  A highlight for Moore came when he was featured in a televised Christmas special singing a duet with Lalah Hathaway, an artist he considers to be a musical influence.   Most recently, Gene worked on a single for Israel Houghtons titled "Sunday Kinda Love."  The single is featured on the upcoming movie "I'm in Love with a Church Girl", featuring Ja'Rule.  
A solo career for Gene Moore was not expected. The journey has come full circle with enjoyable twists and turn.  As he gears up to begin yet another journey writing songs, and recording new music, Gene hopes to stay true to his ministry roots, while releasing music that will impact and bless a generation.