'Houston Quartet Swap' to honor legendary quartet groups with concert, Nov. 30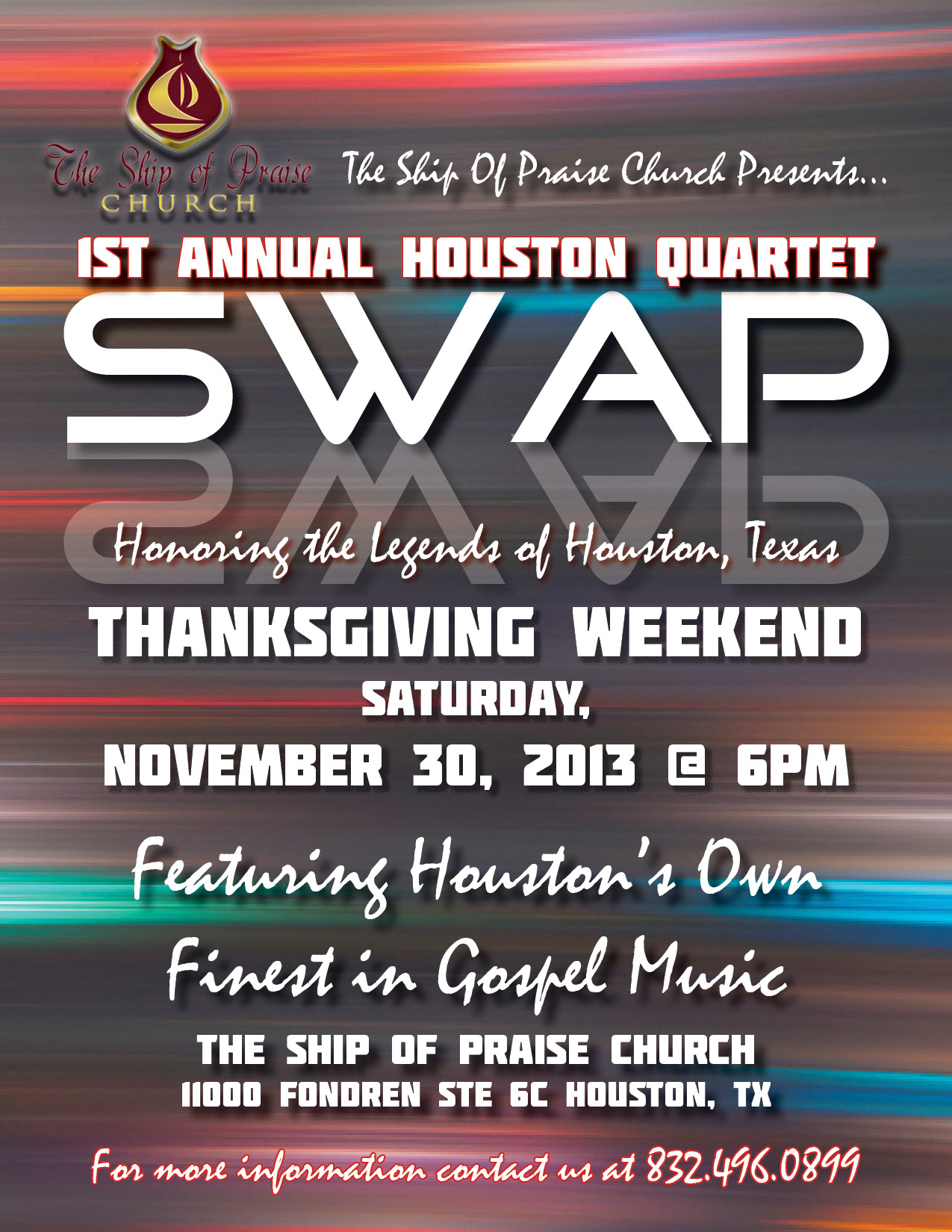 The "Inaugural Houston Quartet Swap: Honoring Houston's Quartet Legends" will take place on Saturday, November 30, 2013 at 6pm at The Ship of Praise Church, located at 11000 Fondren Rd. Ste C6, Houston, Texas 77096.
Legendary songs will be performed by some of Houston's finest quartet artists, such as Ziyon, Connection, Just Family, New Creation, TSTM and more.  The artists featured will be performing songs written or performed by legends like, The Houston Harmonettes, Smitty and The Original Spiritual Travelers, The Joyful Harmonizers, The Kings of Joy and many more legends that have been in the ministry for 15 years or more.  There is no admission charge.
For more information, contact Jometra "Jo" Pinesette at 832.496.0899 or email co99dimples@gmail.com.
For those out of town, the event will stream live on theshipofpraisechurch.webs.com.