1/18/2014 6pm | Patrick D. Williams & UIP 10th Anniversary Concert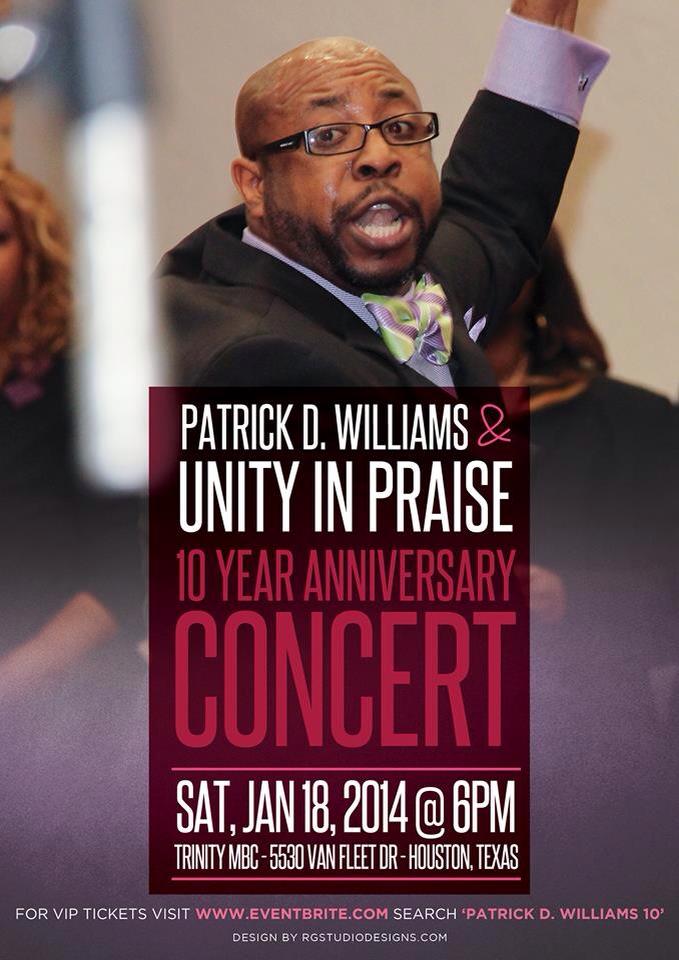 Patrick D. Williams and Unity in Praise is preparing for their 10th Anniversary concert, Jan. 18, 6:00pm at Trinity Missionary Baptist Church, located at 5530 Van Fleet Dr. Houston, TX. For VIP tickets, click here.
Check them out. Watch the video below.