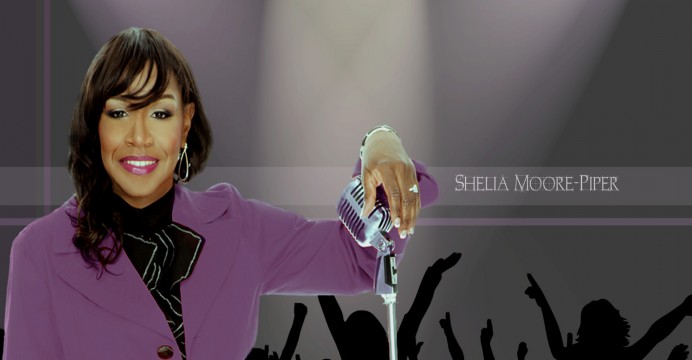 Shelia Moore Piper releases new single, "Get Excited"
Christian soul artist Shelia Moore Piper released her new single "Get Excited." The upbeat tune is the first single release from the LP 'Are You Ready: Chapter II'. The highly anticipated single is a follow-up to her fan favorite LP 'Tha Story Told Twice' in 2009, which received radio play nationally and was a favorite on Praise Houston, home of the Yolanda Adams Morning Show.
Released by the Bdm/Ugroove Music imprint, Get Excited is currently in rotation on radio stations across the US and is a mainstay on internet radio station playlists. Get Excited debuted on the DRT Top 50 Rock Chart in March.
The new project features 12 new tracks, including, "It's Time" and "Clap It Up," produced by award winning producer Dre 'Drathoven' Atkins. The title track, "Are You Ready" features Erin Stevenson. Other artists lending their voices to the LP are Tachina Danielle, Monica Williams, Derrick Leon and Gene Moore Jr., one of the Kirk Franklin singers.
Shelia is serious about her craft, she says "Music is a ministry, and it is my ministry." Her soulful, dynamic voice brings life to the music and provides the listener with jazz and soul undertones. Sheila says that you will also hear "groovy offerings of funk with light smatterings of Motown and disco, and occasionally visiting the hip-hop genre."
Get Excited is now available on iTunes and Amazon.com.
Follow her on Twitter:  @msshelia
Like her on Facebook: facebook.com/mssheeshee
Visit her website: sheliamoorepiper.com