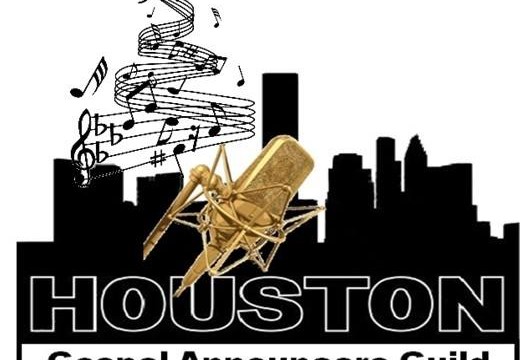 Houston Gospel Announcers Guild hosts Gospel Music Industry Forum, Aug. 9
Houston Gospel Announcers Guild (HGAG) will host a Gospel Music Industry Forum on Saturday, August 9, 2014.  The forum will be held at the LaQuinta Inn & Suites – Galleria from 8:30 AM to 3:00 PM (CDT).  Industry professionals include radio personalities, TV producers, promoters, songwriters, PR and marketing specialists and more.
Attendees will be provided an opportunity to learn from various panelists during morning and afternoon panel presentations.  They will also have a chance to network, build relationships and be equipped with vital information to help propel their music careers. Event organizer and HGAG President, Catherine Dorsey, believes "It is imperative for artists to build strong relationships with integrity and seek out networking opportunities in the music industry. This forum is an excellent occasion for indie and unsigned artists to be educated about the Houston gospel music scene and learn how to position their talent in the marketplace."
The host hotel is located at 1625 West Loop South Freeway, Houston, Texas, 77027.  Registration is $30. A complimentary continental breakfast and lunch are included. More information is available by calling 832-731-6208 or 832-338-1589.  Visit Eventbrite for online registration here.
The objective of the Gospel Music Industry Forum is to provide resources and information on the various facets of the industry. Topics of discussion range from writing/producing gospel music to marketing and getting it to retail and radio.  Registrants will also learn how to garner publicity, get bookings and how to be considered for various industry awards.
Invited panelists: 
V. Michael McKay, respected conductor, clinician, speaker, songwriter and author
Alexis Jones-Herron, blogger, co-author, Evangelist, First Lady, Associate Producer (Great Day Houston)
On-Air radio personality, Robert Washington (Radio One)
Keith Davis, marketing and communications specialist, visionary and entrepreneur, (D-Mars.com Business Journal)
Operations Manager/On-Air radio personality, Charles Hudson (KTSU 90.9 FM)
Publicity/Social Media Consultant, Sharon Baldwin (Make Room Publicity)
Marketing and Branding Coach a.k.a -The Brand Master, Michelle Harden (Kingdomview)
Radio host, A&R rep and apps developer, Cedric White (MJWJ Global Talk Radio)
Dana Jackson and DJ Wiz (Radio One)
Greg Lyons (Uncle G. Promotions and Entertainment)
Bishop Dr. Macheo B. Delagraentiss (Family of TV Shows)
Connect with Houston Gospel Announcers Guild (HGAG):
Connect via Facebook here.
Go to their website here.