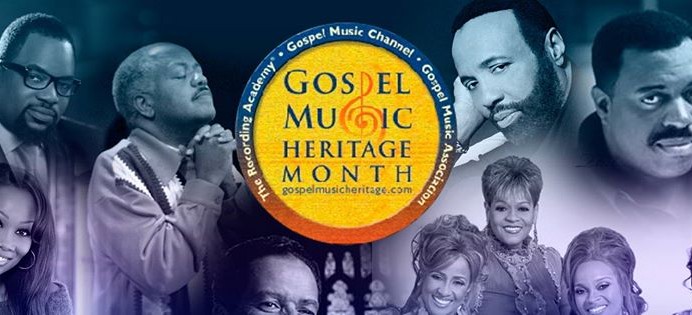 Gospel Music Heritage celebration set for Sept. 19, honoring Dionne Warwick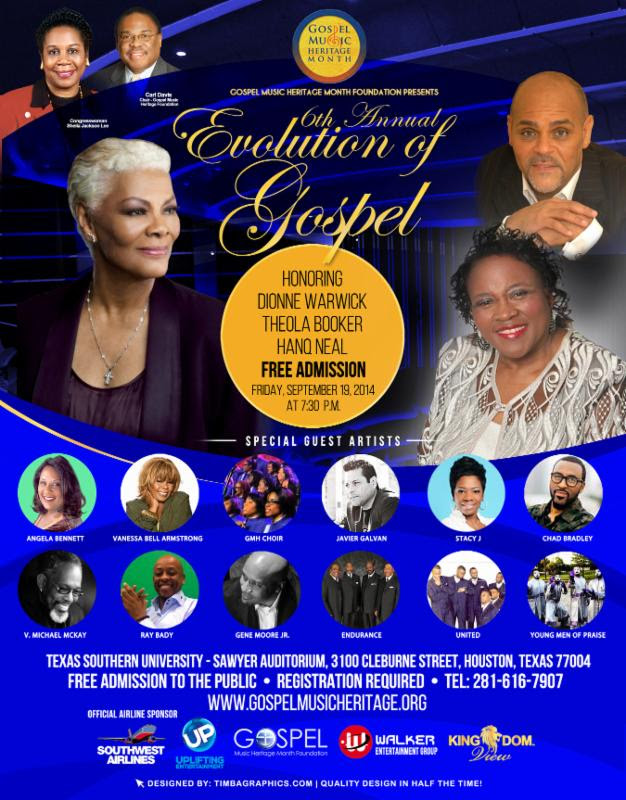 The Gospel Music Heritage Month Foundation was established six years ago to celebrate and educate people everywhere about the rich heritage of the Gospel music genre through word and song.   In 2008, Congresswoman Sheila Jackson Lee (D-TX) and Senator Blanche Lincoln (D-AR) led the passing of a resolution in both chambers declaring September as Gospel Music Heritage Month.  Two celebrations have been produced each year since its inception – one in Washington, D.C. and the other in Houston, Texas.  "Evolution of Gospel" tells the story of Gospel through narration and song infused with performances of some of the most gifted Gospel artists in the world.  A highlight of the event is the presentation of extraordinary persons who have contributed greatly to the Gospel industry.  This year's event will honor the memories of Dr. Theola Booker and Mr. Hanq Neal.
Click HERE for tickets.