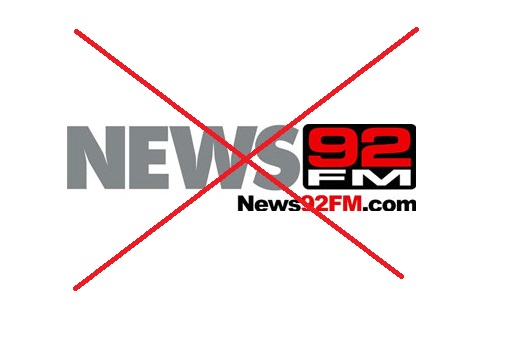 New 92.1 station closes, opens opportunity for Houston FM gospel station
The old FM home of Praise 92.1 is no longer News 92.1. Radio One decided to pull the plug on the all news radio station today, laying off 47 workers. They are now playing Houston-native, Beyonce's music non-stop, re-branding as B92.
Despite the financial investment and continued efforts made to support the success of News92; the multi-million dollar losses and poor ratings performance have culminated in the decision to change formats. – Radio One
Is this a good time to get an FM gospel station back to Houston? It may be. Remember, Praise 92.1 bowed from the FM scene in 2011, only broadcasting online on Praise 102.1 HD2. The station is home to two of it's top gospel radio personalities, Yolanda Adams and James Fortune. One huge issue with Praise was its slow return of revenue on Radio One's $72 million investment to purchase the station.
It's still worth a try. There is always the possibility of a format change that could include inspirational, gospel rap or contemporary Christian music, instead of more traditional gospel. Contact them at: inquiry@radio-one.com or (301) 565-8182.