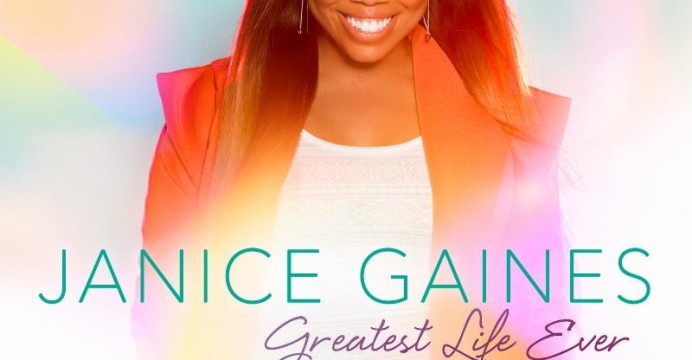 Janice Gaines set to release debut album, Oct. 9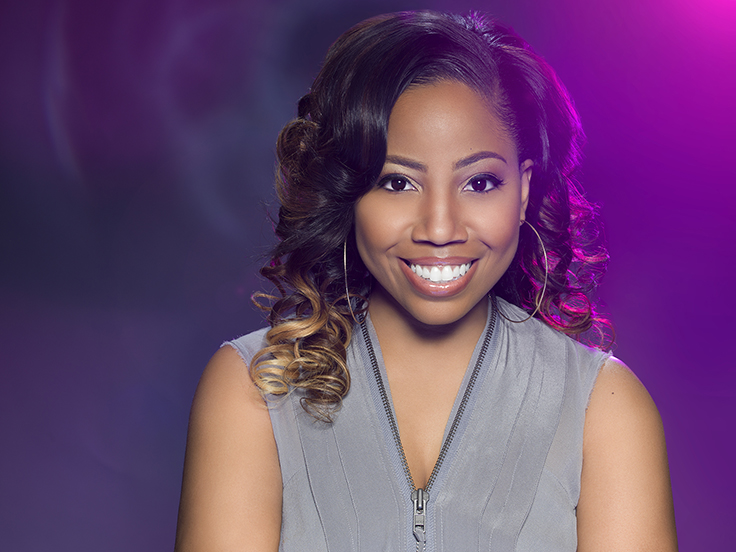 Rising star Janice Gaines is set to release her debut album Greatest Life Ever this Friday, October 9, 2015.
Motown Gospel's newest game-changer offers breakthrough and inspiring music on Greatest Life Ever, a project created to uplift and reach all audiences. Equal parts clever, ingenious and profound, Gaines' songs are instantly relatable as seen by her current single "Wait On You," which continues to connect with fans around the country.
Heightened awareness of Gaines' artistry continues to broaden as she travels the country in support of the freshman project. Janice recently stopped by the popular syndicated radio show, "The Willie Moore Jr. Show" and sat down with Willie Moore Jr. The duo chatted about Janice's 'greatest life ever' and played "Wait On You," which will be featured in the 'New Music' segment. The interview will air nationally today. Gaines also has several upcoming appearances in Chicago, Detroit, Los Angeles and New York where she will perform at the WBLS Circle of Sisters event on October 18.
In addition,
elev8.com
will exclusively premiere Gaines' new music video
"Wait On You"
on Friday at 9:00am EST. Directed by creative force Derek Blanks, the beautiful video is a great complement to the growing popularity of the song.
This year, Gaines continues to be a part of the Help 2.0 tour opening for Erica Campbell.  Campbell said, "I love Janice's voice, her spirit, I love that she has a sincere heart for God … I can't wait for people to experience her. I've totally enjoyed her on this tour."
Janice teamed up with Grammy-winning producer, writer Lashawn "Big Shizz" Daniels (Michael Jackson, Whitney Houston, Destiny's Child & Tamar Braxton) for the forthcoming album marking the first time the platinum-selling hitmaker has produced an entire faith-based album. "When I heard Janice's voice, I knew music would never be the same, and our personal visions for Kingdom music would be fulfilled," said Daniels.
Also well-known from her time on the renowned Women of Faith Tour, Gaines brings her background of worship music to the fresh sounds heard on Greatest Life Ever.  Finding her own unique voice on the debut project, Gaines compels listeners to pay attention to her thought-provoking lyrics that both glorify and inspire.
Greatest Life Ever in stores and online everywhere Friday, October 9, 2015.