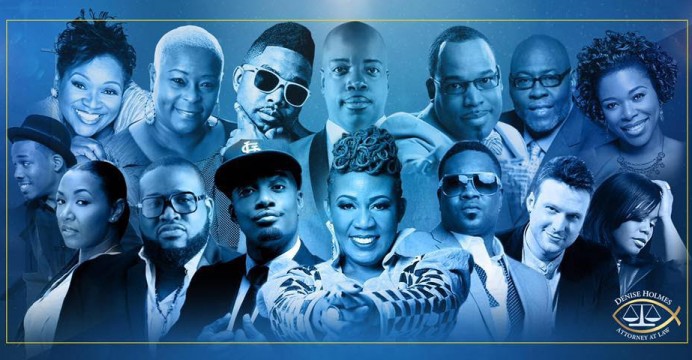 Kirk Franklin, Marvin Sapp, Tasha Cobbs and More Receive Steeple Awards Nods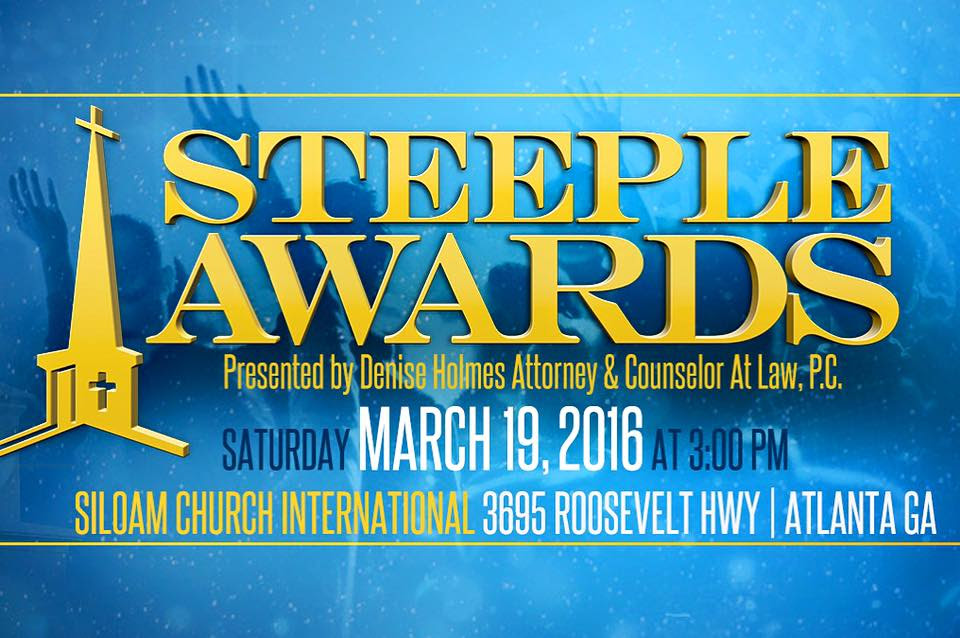 On Saturday, March 19, 2016 at 3 p.m. The Steeple Awards makes Atlanta its gathering place for a special night of praise, worship, and celebration.  All roads lead to Siloam Church International at 3695 Roosevelt Hwy, where "the biggest day in gospel music" will be launched and men and women of God will come from all over the country to celebrate each other. This uplifting event is an award show that upholds integrity and the love of Christ. "We are honoring those who are honoring Christ", says C Chandon Carter, the award show Founder and Carter Unlimited CEO. This star-studded event will showcase prominent gospel artists, recognize anointed pastors, and celebrate phenomenal praise dancers.  Each guest will leave uplifted, inspired and grateful to The Most High.
Special Performances: We are excited to welcome internationally known comedian, Broderick Rice, The Empowertainer as the host along with performances from gospel rising star Tim Bowman Jr. who will sing his #1 Gospel Billboard hit single, "I'm Good". Sunday Best alums Corey Webb from Season 1 and Tyler Little from Season 6 will also be on hand to bless show goers with their ministry gifts.  Preachers of Atlanta cast mate, Judah and gospel singers Marica Chisolm, Sonya McGuire and many others will also bless show goers.
Special Invited Guests and Award Show Nominees include: Gospel all stars Kirk Franklin, Marvin Sapp, Tasha Cobbs, Richard Smallwood, Canton Jones, The Walls Group, Bishop William Murphy, singers Kelly Price and Demetria McKinney, actress Reece Odum as well as the cast of Preachers of Atlanta.
Gospel music's newest award show is coming to Atlanta with Holy Ghost power to acknowledge some of those who work so hard building the kingdom of God, edifying God's people, and walking in their purpose. We are excited about this inaugural celebration and look forward to a sold out gathering. The Steeple Awards is a Carter Unlimited event created by CEO C Chandon Carter, produced by The Anchor & Company under the direction of Pamela Johnson. The Steeple Awards Staff includes Branding Director, Rahru R. Arceneaux, and Public Relations Director, Ronnika Ann of inGENEus PR.
Click Here to read more about the Award Show, nominees and honorees!