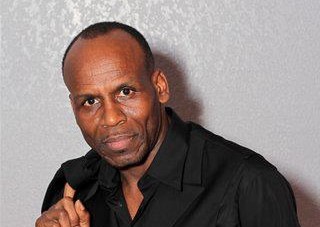 James Hudson & Showtime's Hit, "American Step Daddy" Takes Houston, March 19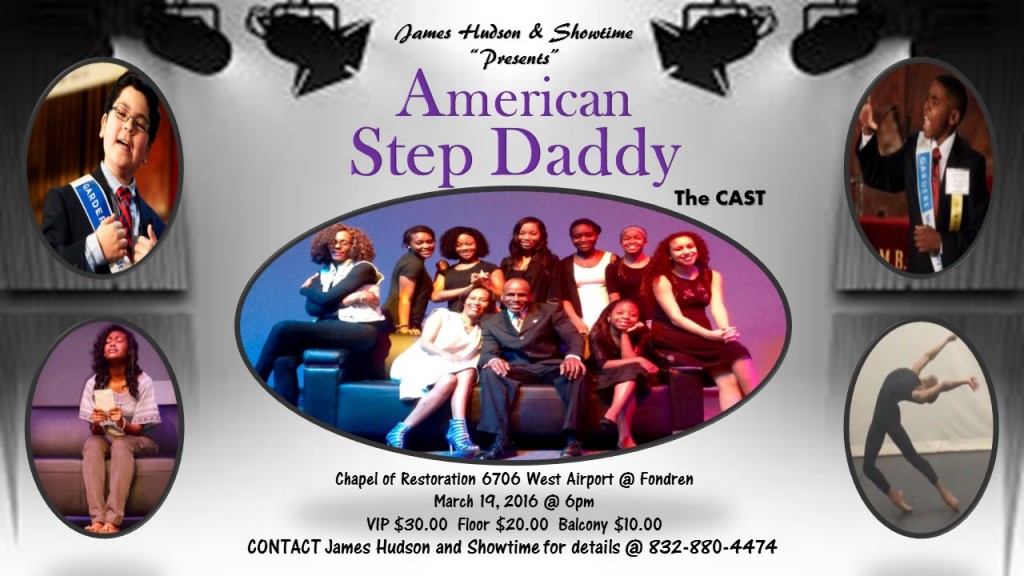 Every now and then a dynamic story comes to the stage that hilariously describes the trials, ups and downs of family but imagine if this family included nine children? "James Hudson & Showtime" presents "American Step Daddy," a musical production set for one show at the Chapel of Restoration, March 19, 6:00pm.
This powerful production is about a man who falls deeply in love before discovering that the love of his life has nine children–that's nine different attitudes, personalities and talents. These are the ingredients for a rough but funny ride during the high-energy show.
Award-winning writer and director, Hudson recruited a cast that includes author Maya Nicole; winner of the 2016 Martin Luther King Jr. Oratory Competition, Richard Espinosa Garza; winner of the 2015 Martin Luther King Jr. Oratory Competition, Chase Roberts and Alvin Ailey Dance Theater scholarship recipient Cameron Edwards. They are a part of the group of young artists that are the driving force behind American Step Daddy's unforgettable story and performance.
The production's director, James Hudson, has written and performed in over twenty-five original plays and more than fifty skits. He has entertained audiences across the country for over 20 years and currently touring another play, "A Family That Prays Together" nationally. "I use my production company to not only make the audience laugh, but educate the community about how to deal with real life issues," says Hudson.
The Church of Restoration is located at 6706 West Airport at Fondren Blvd. Houston, TX. Ticket prices begin at $10.00 for balcony seating, $20.00 for floor seating and $30 VIP. They are available at the door on the day of the show. For more information, call 832-880-4474 and visit jameshudsonshowtime.com.