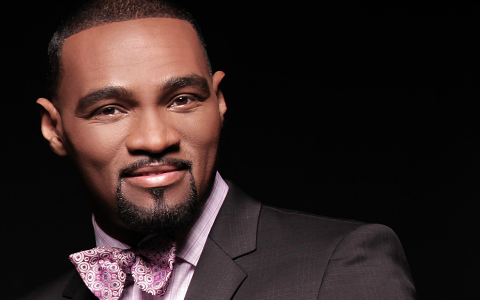 Earnest Pugh Exits Houston's Lighthouse Church to Pursue 'Dreams'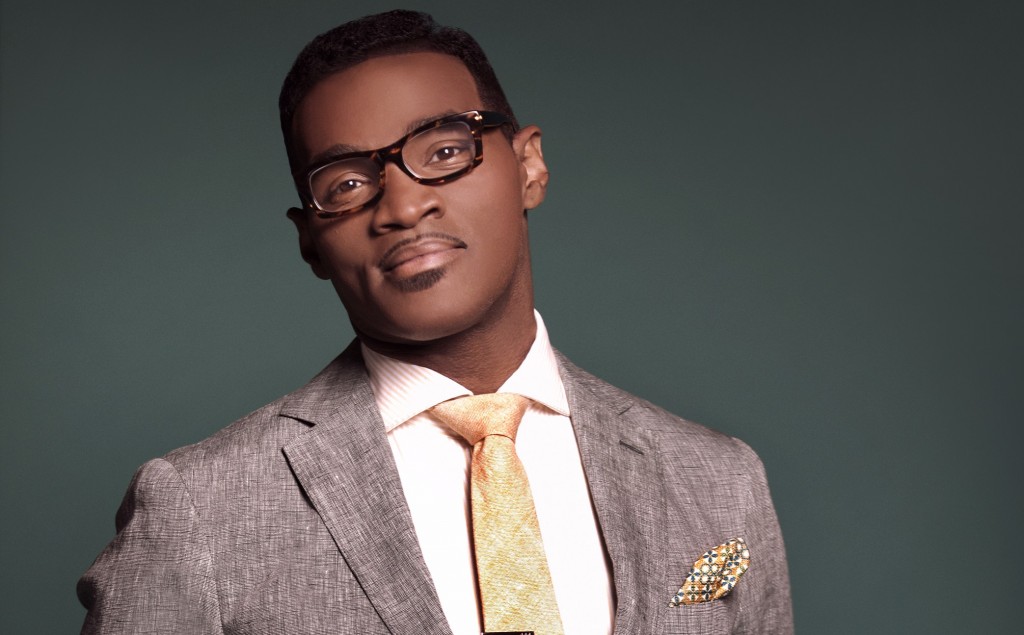 There's more gospel moves this week in Houston, aside from Yolanda Adams Show being abruptly cancelled. You may remember gospel singer Earnest Pugh departed the East Coast for sunny Houston, TX a few years ago to serve as Pastor of Worship at the Lighthouse Church. Since then, he's been featured on many national platforms, including releasing many well-received albums and tours. Now, he is beginning another season. From the looks of it, he is set to begin basing his work again on the East Coast. See what his next moves are below.
Via Press Release
Celebrated gospel singer Earnest Pugh is leaving his position as Pastor of Worship at Houston's Lighthouse Church. "Pastor Keion Henderson and I mutually agreed that seasons have changed," says Pugh who's latest hit "Trade It All" is No. 5 on the Nielsen BDS Gospel Recurrent chart.  "I am moving on to pursue some dreams that have laid dormant in my heart for years. Our joint efforts of laboring in the vineyard at Lighthouse have been fruitful and we believe God's best is yet to come for all involved parties. To God be the glory for the wonderful things He has done, is doing and will do to advance the Kingdom through our lives and ministries."

One of Pugh's dormant dreams is to launch a non-profit organization VetsRock that will assist women combat veterans. "Women are the most under served population of U.S. veterans," says Pugh who was an active-duty Army soldier for 15 years and was inspired to start this initiative when he met a female veteran living in a Houston shelter. "These women have served and have great needs. The objective is to be a rock and stone of help to veterans who have served their country and now need to be served themselves."

Pugh's dream becomes reality when Vets Rock officially launches in Washington, D.C. on November 21st with a string of Thanksgiving Week festivities including an "Oh Give Thanks" concert featuring an impressive bill of national recording artists. VetsRock has partnered with sponsors to give away vouchers to 250 veterans and their families to purchase Thanksgiving dinners. The weekend will end with Pugh's 50th Birthday Gala at the Renaissance Potomac View Hotel with an A-list guest list of friends and celebrities.

Pugh is also embarking on a 50-city tour as part of his journey to 50 Years of life and over 20 years in the gospel music industry. The tour will take the "Rain On Us" and "I Need Your Glory" singer around the globe. There are also other deals on the table such as an offer to host a radio program, to become a music business university professor and to lead worship at various conferences and churches. "I've been working tirelessly for years so I'm going to lay low for a minute and focus on this next season in my life," he says. "I have literally been employed in some musical capacity at a church since I was 18 years old.  Now, I feel like its time for a shifting of focus to impacting our community in other ways than just pulpit ministry. I am ready to put my hands to the plow and make a global impact." For more information, visit: www.earnestpugh.com.
This is a good time to book him for your worship service if it is a bit dry.