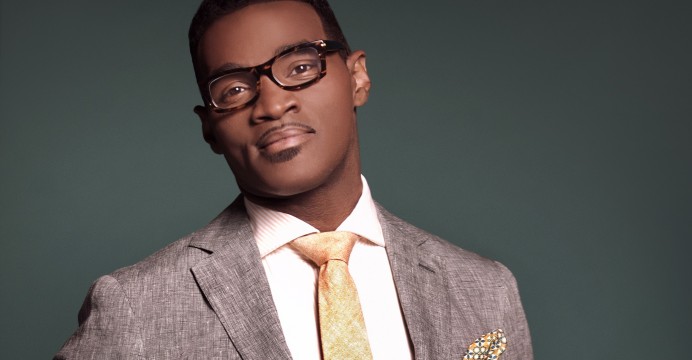 Earnest Push releases lyric video, track listing of upcoming album 'Fully Persuaded'
Earnest Pugh and his EPM Music Group unveiled a lyric video for the single "Need You To Breathe", setting the stage for the release of his upcoming album.

Pugh's 9th album, Fully Persuaded, will be released June 2nd. The lead single, "I Need You to Breathe", is quickly approaching Top-10 at Gospel radio and is currently in the #14 position.

"It is thrilling being involved with every aspect of this project, including the music" says Pugh. "'I Need You to Breathe' is my 11thTop-30 radio song. I am grateful to every programmer who is playing it, every Gospel music fan who is requesting it, and every praise and worship leader who is saturating Sunday morning church with it."

Here is the track-listing for Fully Persuaded:

1. "I Need You to Breathe" (extended version)

2. "I Want More" (featuring Sarg and Kierra Sheard)

3. "Your Voice" (featuring Nikki Ross)

4. "Holy Is His Name"

5. "Holy Is His Name" (reprise)

6. "Survive"

7. "Hold to His Hand"

Fully Persuaded is produced by Michael Bereal, who produced Pugh's "Rain on Us" and "I Need Your Glory"; Lucius B. Hoskins, Keith Williams and E. Devon Goodwin.

Visit www.earnestpugh.com for more information, including his tour schedule.