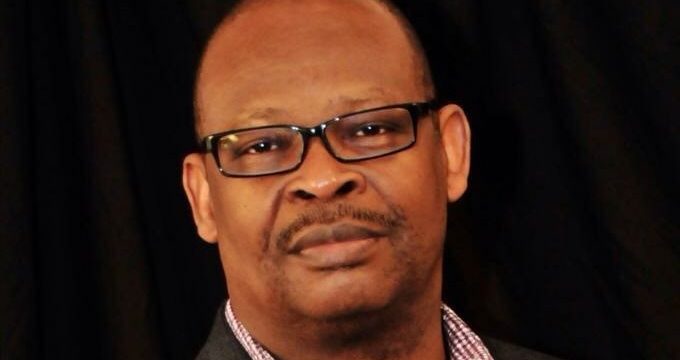 Houston gospel music legend Ron Materre passes away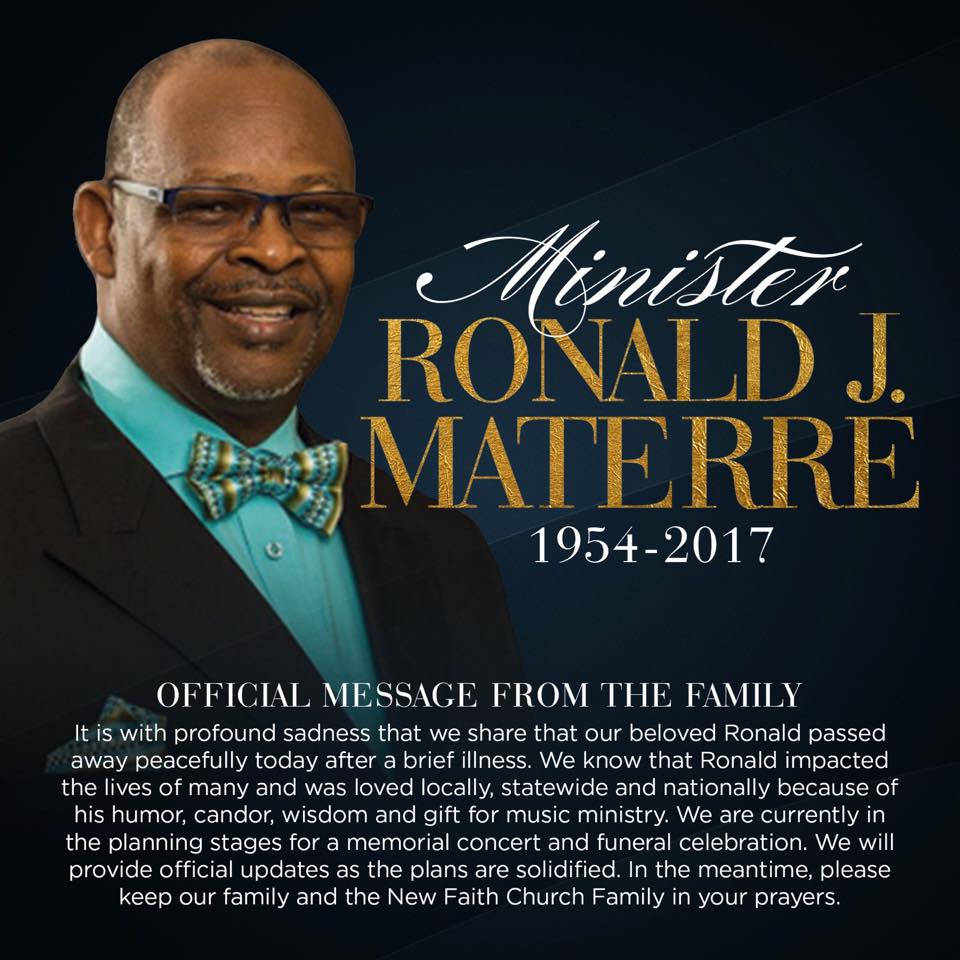 Houston's beloved minister of music Ron Materre passed away December 26 after a brief illness. His work as a master of the art of choir directing and artistry will be missed. His funeral arrangements were not announced in the family's briefing, but they will be provided soon. Check back here for details.
Watch a few of our favorite ministry moments and his official artist biography below.
Ronald J. Materre, a native of Metairie, LA, has called Houston, TX home for the past 32 years. Ronald's gift for church music ministry was first inspired as a child growing up in the Mt. Rose Missionary Baptist Church where his grandfather, Rev. J. Emerson Dennis, served as pastor in Brenham, TX. His early musical training began with his mother, Mayme D. Gardner, as his first piano teacher. Ronald also learned how to train and direct choirs from his mother, who is an accomplished musician. He studied voice, piano and organ and graduated from Southern University-New Orleans, where he received a Bachelor of Science Degree in Music Education. Ronald has served as Associate Pastor of Worship at New Faith Church for 29 years where Dr. T. R. Williams, Sr., serves as Senior Pastor. Ronald's tenure at New Faith has produced a church choir that puts the "church" in church music!

Through the years Ronald's name has become synonymous with church music as he serves or served in numerous capacities around the U.S. including:

1st Assistant Chapter Representative/Music Director-Houston Chapter of the Gospel Music Workshop of America
Music Director-Texas Mass Choir of the Gospel Music Workshop of America
Facilitator of New Music Seminar of the Gospel Music Workshop of America, Int
Founder/Director-Gospel Choralettes/New Orleans, LA
Founder/Director-Inspirational Voices of Praise/Houston, TX
Music Coordinator-National NAACP Convention/Houston, TX
Co-Director-National Baptist Christian Education Pre-Congress Musical
Co-Director-National Baptist Convention of America, Inc. Pre-Musical
Co-Founder-TwinPlus Productions
Guest Lecturer-Princeton Theological Seminary, Princeton, NJ
Clinician at local, state and national level

The flavor of Ronald's first solo recording, "Look at God!…A Collection of Hymns", proves to be quite savory as Ronald has masterfully blended hymns with contemporary gospel creating a project that appeals to all musical tastes. Spiritually, this project draws us to take a glimpse at God through song. As you listen to "I Need Thee" and "Leaning on the Everlasting Arms", you will be motivated to declare your dependence on God who is an ever present help to us all. The greatness of God is declared through the lyrics and melody of "How Great Thou Art" and "Sovereign". The individual in need of salvation will desire to experience the saving power of Jesus Christ while listening to "Blessed Assurance" and "Near the Cross." Your soul will be lifted as you are reminded of God's goodness as Ronald sings "Great is Thy Faithfulness" and "Think of His Goodness."

Ronald is married to Minister Margaret R. Materre, who ministers with those who have lost loves ones, and has one son, Ryan J. J. Materre, who is an excellent drummer!

The voice…the committed servant…the master worship leader…Minister Ronald J. Materre…"Look at God!"