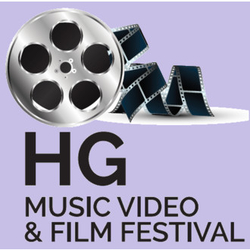 Houston Gospel Music Coalition Music Video and Film Festival accepting submissions
Submissions are now being accepted for the Houston Gospel Music Coalition Music Video and Film Festival. Faith-based, inspirational film and music video makers can vie for a chance to have their works screened and be eligible for cash and awards, in our 2019 film festival. Entries opened March 4, through Film Freeway and will remain open until October 1, 2019.
The second annual HG Music Video and Film Festival will convene over three days on the campus of Texas Southern University, 3100 Cleburne St., Houston, TX, 77004. The event will take place at the Barbara Jordan, Mickey Leland School of Public Affairs Building, Thursday, November 21 – Saturday, November 23, 2019.
Categories include: Music Videos, Feature Films, Shorts, Documentaries, Student and Women Filmmakers. First-time filmmakers are strongly encouraged to submit works as well.
The HGMVFF is a celebration of the robust, creative and emerging nexus of local and national faith based, independent film and music video producers.
To learn more about HGMVFF and see past winners; visit our official website by clicking here. Sponsorship opportunities are available by contacting Catherine Dorsey at 832.821.8024 or via Email: hgfilmfest@yahoo.com.
Connect with them on www.hgfilmfest.org, Like them on Facebook, follow @HoustonGospelMusicCoalition and @Houston_GMC to get updates and new information as it becomes available on Twitter.