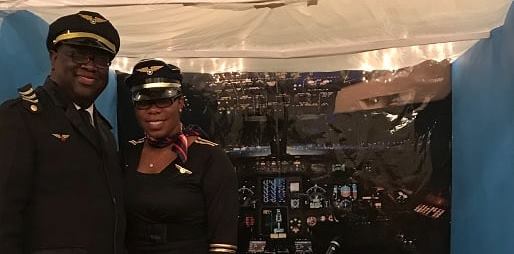 Houston church turns sanctuary into airline for vacation bible school
This is one of the most creative things we've seen. Baytown, TX church, Unity Missionary Baptist, just outside Houston, turned their church into Unity Airlines to build excitement for vacation bible school. For those that don't know, it is a ministry that educates children about the bible. Pastor Rev. Dr. Jermarion N. Williams, First Lady Tamara and the crew did not disappoint. I'm sure this airline is better than Spirit. Let's take a look.
Get ready for the ride of yo' life.
Meet your pilot and head of flight attendants. The co-pilot is Docta Jesus! Yes he is!! Yes he is!!!
She don't play no games.
Prepare for landing…and the Lord's supper.
We don't ride airlines, we ride helicopters.
Publications credit photos: MyHoustonGOSPEL.com, Brian McCoy.