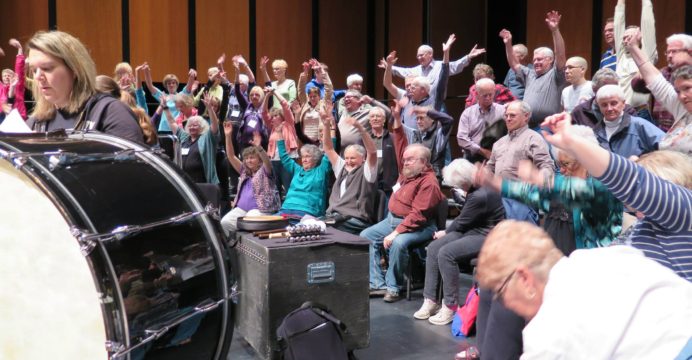 Choir holds rehearsal amid COVID-19: 2 dead, 3 hospitalized, 45 diagnosed or with symptoms
The country was stunned when a Georgia church had to bury members to COVID-19 after a member passed the virus to 41 others during service. Mount Vernon Presbyterian Church in Washington state is now the site of one of the largest super spreading events of the deadly US COVID-19 outbreak.
The LA Times reports that the choir director of the Skagit Valley Chorale, Adam Burdick, emailed 121 members to inform them that choir practice would still be held amid CDC concerns that the virus would spread. Three weeks since rehearsal, 45 members have been diagnosed with COVID-19 or have symptoms, three and counting have been hospitalized, and two are dead.
This case is important because it goes against usual World Health Organization guidance that it's rare for the virus to be carried through the air and infect a new host. For singers this is extremely important, Jamie Lloyd-Smith, a UCLA infectious disease researcher says, "One could imagine that really trying to project your voice would also project more droplets and aerosols."
A recent New England Journal of Medicine study reports that the virus can live up to three hours in lab conditions when sprayed as mist, real-life conditions being 30 minutes. This perfect time for transmission during choir rehearsals and performances.
There are 851 cases of COVID-19 in the Houston area as of March 29. Churches have turned to more aggressive online tactics to offer services and accept donations, including replaying past services. For information in your area, text CV19 to 888777 for Harris County Coronavirus updates.