Choir member passes from COVID-19, 41 members infected after attending service
COVID-19 (coronavirus) pandemic has disrupted daily activities worldwide. The CDC, local, state and national governments have warned against gatherings of 250, 50, then later no more than 10 as the virus spread. A church in Georgia, Liberty Square-Cartersville reportedly has an outbreak that's wreaking havoc on its congregation.
A choir member unknowingly exposed parishioners to the virus, resulting in 15- 41 members to test positive for COVID-19. She later passed away from COVID-19 complications. The exposure reportedly occurred before social distancing warnings, March 1.

The church released this statement on March 11: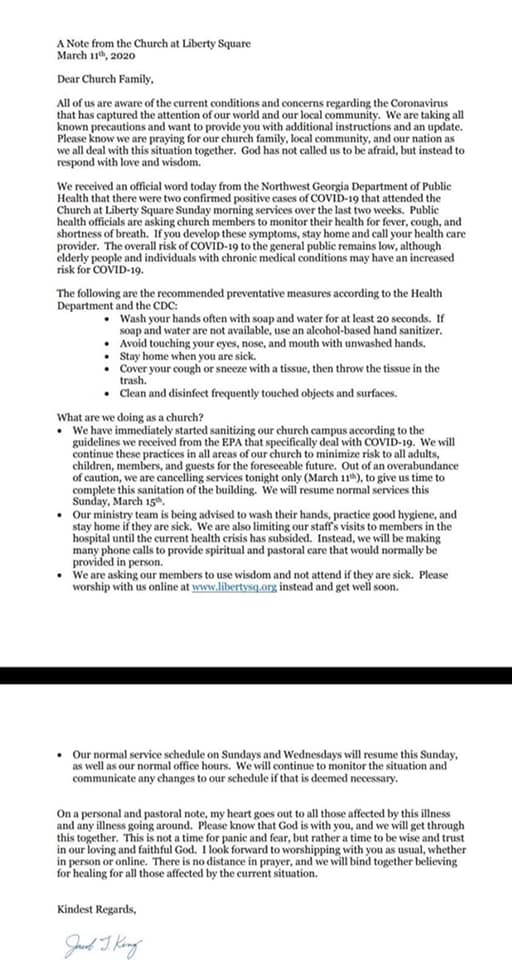 There are 133 cases of COVID-19 in the Houston area as of March 21. Churches in the Houston area have turned to more aggressive online tactics to offer services and accept donations, including replaying past services. For information in your area, text CV19 to 888777 for Harris County Coronavirus updates.