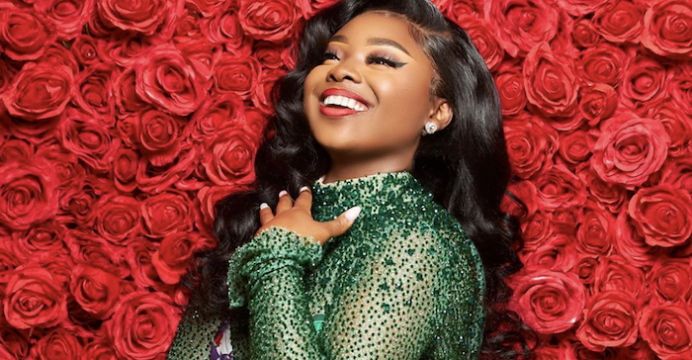 National | Jekalyn Carr's live album, 'Changing Your Story' available for pre-order
From PR:
Jekalyn Carr's anticipated live album, 
CHANGING YOUR STORY
, is available for pre-order or pre-save on all digital platforms today, Friday, September 25.
CHANGING YOUR STORY, the first live recording held at the famed "Praise In The Park" festival at the Cellairis Amphitheatre in Atlanta, GA., offered the perfect backdrop to this extraordinary event album. Carr performed to an audience of over 12K, and harnessed the crowd's incredible energy to produce a formidable 13-track project that bolsters her growing position in Gospel music.
Already generating a number one song on Billboard's Gospel Airplay Chart, CHANGING YOUR STORY is a complete body of work that incorporates equal parts exhorting and preaching all set to Carr's sonorous vocals making up an unmatched and power-filled experience. The album is almost entirely by Jekalyn and reveals her continued growth as a singer and songwriter. The album's title cut drives the theme and sets the tone for the whole project. "Changing Your Story," marks Carr's 4th Number 1 song in just as many years. Carr has remarkably earned (6) Top 10 singles and (4) Number 1 singles all by age 23, an unprecedented achievement.
The project's second radio single, "Jehovah Jireh," along with two additional songs "The Blood Never Loses," and "It's Yours 2.0" will be offered as an instant download when the album is pre-purchased.
"Jehovah Jireh," is one of the album's highlights and expresses the encouraging reminder of the Lord as our Provider. "The song expresses that He Is, He Can, and He Will," said Carr.
Carr's ongoing evolution as a young woman and singer, songwriter, author, and motivational speaker is exciting to witness. With a string of hits and Number 1 albums in a few short years, the 23-year old's gift continues to make room for Jekalyn Carr as her influence on Gospel music expands with her fifth album release, 
CHANGING YOUR STORY.