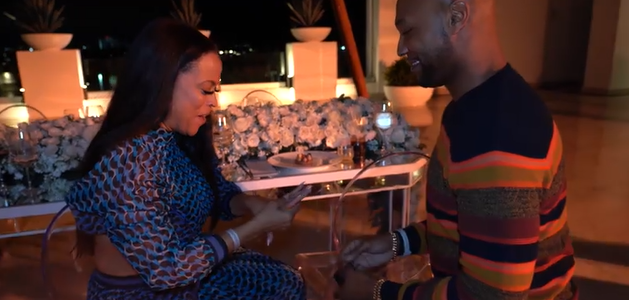 Pastor Keion Henderson to wed Shaunie O'Neal
According to People Magazine, gospel artist Pastor Keion Henderson proposed on a tropical island to Shaunie O'Neal, Basketball Wives star and executive producer, after nearly two years of dating.
Henderson told People:
I've never been more loved than I am right now…I've never met a more supportive person in my life. There is an inseparable connection that is undeniable between Shaunie and I.
Shaunie told People:
This was one of the most magical and special days of my life, being someone that had never officially been proposed to — like no down on one knee and asked 'will you marry me' moment…And honestly I'm the person that thought I would never in my lifetime experience a love like this. Everything about that night was incredibly amazing.
Watch the engagement video and read more on People.com.