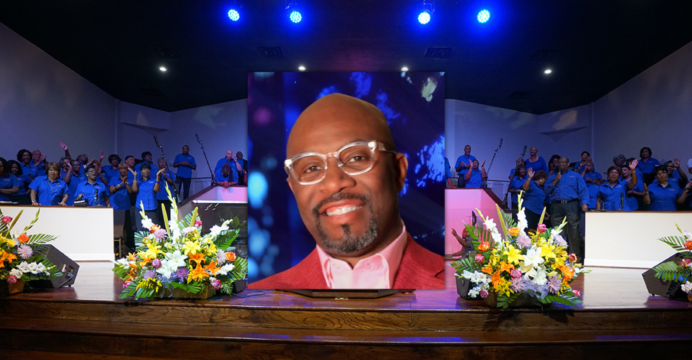 Gospel artist Christopher J. Watkins: New Faith's new Director of Worship and Arts
Gospel artist, music director and composer Christopher J. Watkins was recently presented as the new Director of Worship and Arts of Houston's New Faith Church, where the late Houston gospel legend Ronald Materre led a powerhouse gospel music ministry for 30 years.  The Brawley Group led the national search to fill the position. Until the role was filled, gospel legends Kurt Carr, Kathy Taylor, V. Michael McKay, Chester Baldwin, and other artists served as guest facilitators for the mass choir.
Watkins has written for Ricky Dillard, Bebe Winans, Ledisi, Full Gospel Baptist Fellowship, The Wilmington Chester Mass Choir, VaShawn Mitchell/Gospel Heritage, The Hampton's Ministers Conference, The National Convention Of Gospel Choirs and Choruses and The Edwin Hawkins Music and Arts Seminar. One of his popular compositions is the church favorite, "Because of the Blood". He previously served as Minister of Music and Worship of the historic Central Baptist Church of St. Louis and last released a single in 2020, "Coming My Way."
Watch him in action at the church this past March.
View this post on Instagram