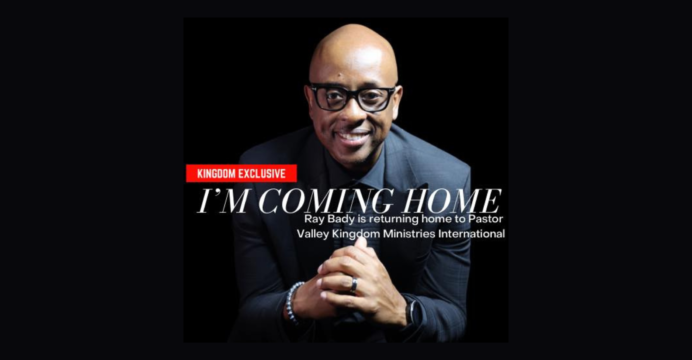 Houston's Ray Bady to pastor Chicago's Valley Kingdom Ministries, Shekinah Glory
Houston gospel artist and pastor Ray Bady is back in his hometown, Chicago, IL. The pastor of Valley Kingdom Ministries International (VKMI), Apostle H. Daniel Wilson, announced his retirement in 2021, and Bady was appointed as the next pastor. In an interview with Chicago Defender, Apostle Wilson discussed how he came to the decision to appoint Bady:
"He understands the negative plight of the Chicagoland. With 16 years as the youth pastor at a megachurch in Texas, I believe he has fresh vision to deal with the complex problems facing us now. He's also inheriting a ministry that already has a major outreach that feeds the hungry, raises money for higher education, and helps people adjust to life after incarceration."
The church is also the home of the five RIAA gold and platinum record and video certified Shekinah Glory Ministry (SGM), most noted for their hits "Praise is What I Do," "Jesus," and "Yes." Bady has led Windsor Village's youth and young adult ministry, known as Outbreak, since 2005 and boasts 500 participants each Sunday.
Watch the outgoing and incoming leadership detail the transition.
Shekinah Glory also recently released a single that features Bady. Listen and wish Bady blessings on his next chapter.