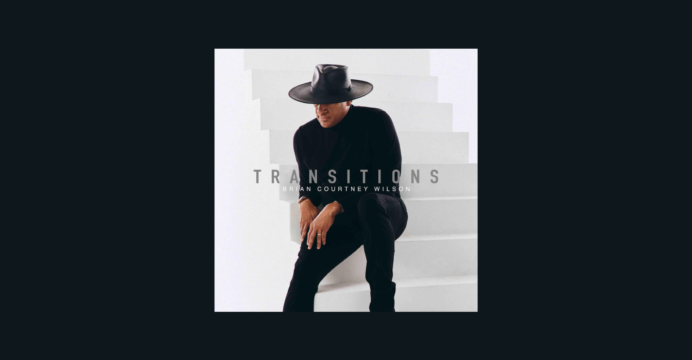 Brian Courtney Wilson releases new album, Transitions
Brian Courtney Wilson is celebrating the release of a new album, TRANSITIONS. The new 11-track record is Wilson's most distinct musical statement to date and comes on the heels of his critically acclaimed 2021 album, STILL, which generated two Billboard Number One singles.
Recorded live in Nashville, TN, TRANSITIONS is a beautifully gritty offering rooted in the Black music tradition. Wilson's earnest and intentional presentation generates dialogue with listeners about faith, family, and community. Teaming up with celebrated producer and music director Dana Soréy, the pair created an audacious musical conversation backed by world-class musicians and singers.
Starting the album off with the dynamic "All I Can Say" and "Every Blessing" sets the tone for a mellifluous listening experience. A must-have for music lovers, this beautiful collection features several gems, including the soulful, groove-heavy "Call My Name" and "I Will See." Another featured song is Wilson's current radio single, "Always Peace," which has been on the most added list in the last few weeks and has been gaining traction with listening audiences.
Wilson reached back to the vault to artfully revisit some of his hits ("A Great Work," "Waiting," "Our Father Is Kind," and "Sure As") interspersed with new songs. Additionally, Brian offers a new recording of "Monday's Pain," an unforgettable, meaningful song from his debut project, 2009's JUST LOVE.
The 3x Grammy-nominated soul-crooner combines insightfully thought-provoking lyricism with a soaring tenor on TRANSITIONS to demonstrate why Wilson is considered one of the genre's greatest vocalists.
Wilson also announced his official 2023 headline tour, Transitions, which kicks off on January 25.