Congresswoman Sheila Jackson Lee to receive Stellar Award
24h Online Support. Cheapest Drugs Online. Absolute Privacy. Everyone Demands To Find Low Cost Within The Local Pharmacy In Portland From Your Home Below http://www.amisdepasteur.fr/can-you-buy-bactroban-ointment-over-the-counter/ Simply! And Get The Best Offers For bactroban. There Is So Much Information About Drugs On This Site That Visiting A Doctor Loses Meaning.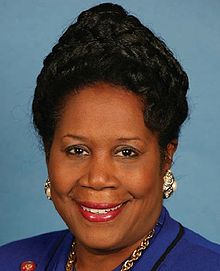 Houston, Texas Congresswoman Sheila Jackson Lee will receive the Thomas A. Dorsey Notable Achievement Award at the 29th Annual Stellar Gospel Music Awards next week. The congresswoman began working for gospel music acknowledgment on Capitol Hill years ago. Her work has secured a Gospel Music Heritage Month Foundation, including concert events commemorating the month in Houston and Washington, D.C.
The Stellar Awards airs live on the UP Television Network from the Nashville Municipal Auditorium on Saturday, January 18, 2014 at 7 p.m. EST/6 p.m. CST/4 p.m. PST.  Rickey Smiley and Sherri Shepard is hosting this year's event. Go to www.thestellarawards.com for more information about the event.