Kristine debuts "God Sent Me An Angel In You" with contest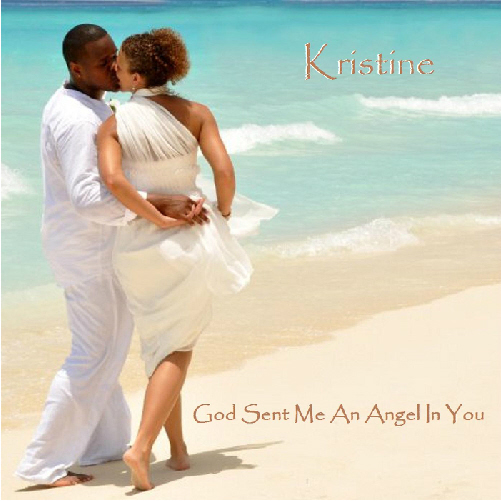 Inspirational singer/songwriter Kristine recently released her new music video for "God Sent Me An Angel In You," to YouTube.  The brand new single is from her forthcoming CD planned for a late summer 2013 release.  To promote the single, Kristine is running a "God Sent Me An Angel In You" video contest.  To enter the contest and view the official video, visit Kristine's YouTube Channel: Kristine Trigg.
To be eligible participants must: 1) Subscribe to Kristine's YouTube channel (only subscribers are eligible to win the contest). 2) Tell us about the 'Angel' in your life in 50 words or less (in the comments section) or in a video response of one minute or less, and 3) Give the video a thumbs up or thumbs down.  Three winners will receive an autographed copy of the new CD, poster and two Angel auto visor clips (one for you and one for your 'Angel').  Winning entries will be featured on http://www.KristineMusic.com.  The contest will run through September 1, 2013.  Winners will be selected on the basis of their ability to articulate why their 'Angel' is celebrated and important to them.
"God Sent Me An Angel In You" is a feel good sweeping ballad – a new classic love song.  The original inspiration for the song came from a minister friend's desire to give his wife a gift in celebration of their 29th wedding anniversary.  Since the song is about Love, scenes showcase real people in real Love relationships.  The video was filmed in various locations in Houston and Missouri City, Texas, including Third Ward's historic Jerusalem Missionary Baptist Church.  It was filmed and produced by Kristine's 'Angel' husband and musical collaborator Steve Trigg.
Kristine states, "My hope is that people will hear the song being played at weddings, anniversary celebrations and as a dedication on many special occasions as people celebrate the 'Angels' in their lives for many years to come."
The lyrics, vocals, music and scenes all invoke feelings of Love which is a universal message.  The hope is that the video will go viral because "God Sent Me An Angel In You" is more than a song, it's a movement back to LOVE.  For more information, visit: http://www.KristineMusic.com.
Connect with Kristine on social media:
Facebook: www.facebook.com/KristineMusic
Twitter: www.twitter.com/KristineMusic1