Leon Lewis named new Min. of Music of Wheeler Ave. Baptist Church
Today we celebrated the resurrection, baptized 19 members and welcomed our new minister of music, Leon Lewis. It was a great day on the ave!

— Wheeler Avenue BC (@WheelerAvenueBC) April 20, 2014
It was announced Sunday, April 20 that Leon Lewis would serve as the new Minister of Music of Wheeler Ave. Baptist Church in Houston, TX.
Min. of Music, Hanq Neal, passed away suddenly of a massive heart attack in February while Lewis served as the music director. He made his mark for years at Windsor Village United Methodist Church, where Kirbyjon Caldwell is pastor. There, he served as men's ministry and male chorus leader and recently produced the church's last project, Spirit of a Grateful People (and contributed to their live project, Welcome to the Village ("Come Let's Worship" "Deliverance is Available to You"). Lewis is no stranger to Wheeler, he produced the music ministry's 50th Anniversary LP, Oh To Be Kept and produced Hanq Neal's 1996 project, Uniquely Hanq.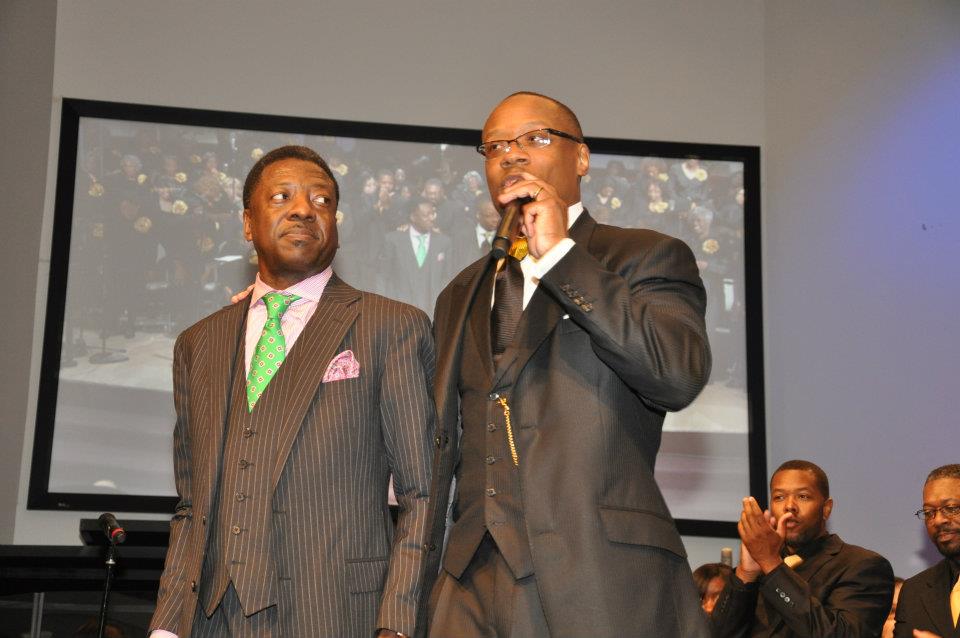 Some of his songwriting credits include: Holy Is His Name (Daryl Coley), Miracles Still Happen (Shirley Caesar), Believe (Brian Courtney Wilson), Thank You (Benita Washington).
Production credits include: Kim Burrell-Try Me Again (Organ), Kathy Taylor Brown-Taylormade (Organ), Paul S. Morton-Seasons Change (Producer/Composer), GMWA-Dawn of a New Era (Organ), Lamar Campbell-From the Heart (Producer), Mighty Clouds of Joy-Live in Houston (Organ).
Miracles Still Happen

Thank You