Micah Stampley set to release "One Voice," Oct. 18th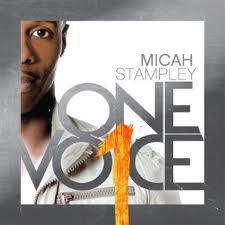 Music World Gospel/Interface Entertainment recording artist and international worship leader, Micah Stampley, will release his fifth CD, One Voice, in stores October 18, 2011. One Voice features 12 songs, including two interludes. The CD is produced by Micah Stampley and co-produced by Cameron Sankey.
"We are very excited about Micah's new CD project, 'One Voice,'" said Mathew Knowles, founder, President and CEO of Music World Entertainment. "This project demonstrates the depth and versatility of his extraordinary talent and will be another milestone in his career."
Click here to order on Amazon.com.