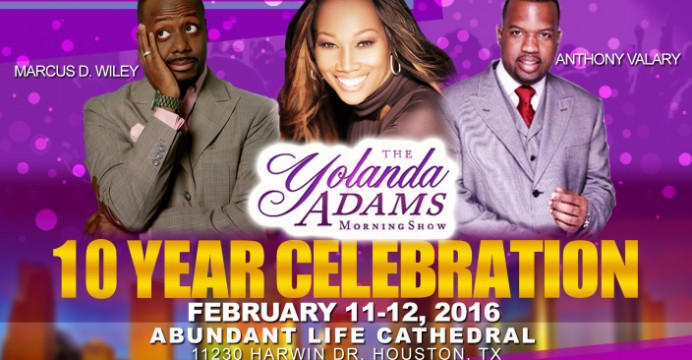 Yolanda Adams Show celebrates 10 years, tapped for live TV musical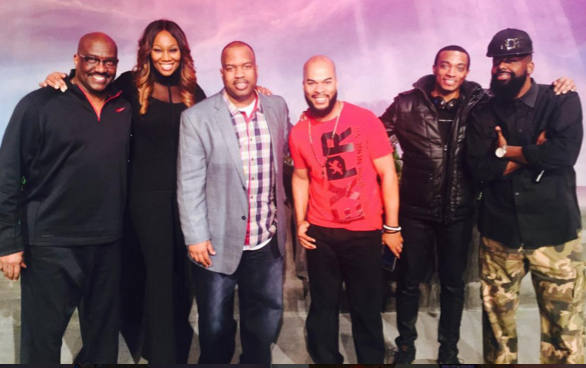 Yolanda Adams celebrated a milestone this week. She has held down the Yolanda Adams Morning Show for ten years. The celebration with co-hosts Anthony Valory and Marcus D. Wiley included the Walls Group, Kim Burrell, Earnest Pugh, Shawn and Rhonda Mclemore, the Walls Group, Zacardi Cortez, Jonathon McReynolds, Brian Courtney Wilson and others at Adams' Houston home church, Abundant Life Cathedral.
Aside from the radio show, she has been very busy. From her feature in Ride Along II, performance on BET Celebration of Gospel, the forthcoming BMI Trailblazers performance, to starting a coffee line, Yolanda Adams has been an innovator in the gospel industry. She is now cast to perform in "The Passion," a live television musical premiering live Sunday, March 20 at 8 p.m. ET/PT on Fox. The musical is set to be narrated by Tyler Perry and Adams will be performing the opening number.
Take a look at these moments from the 10 year anniversary of the Yolanda Adams Morning Show.